Company Registration and Starting A Business In Singapore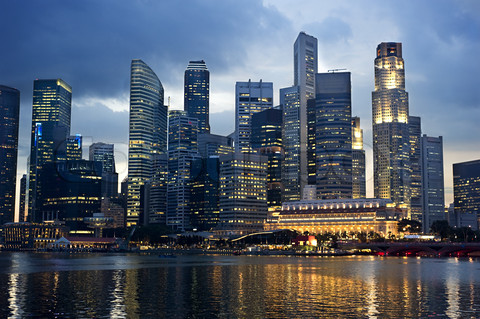 The Singaporean business environment has proven it is a fertile ground for developing and established businesses. It is for this reason that laws and tax codes have been created to be competitive with other nations vying for large business and it because of this that the small republic has managed to remain adaptable in the dynamic global business environment of the modern age.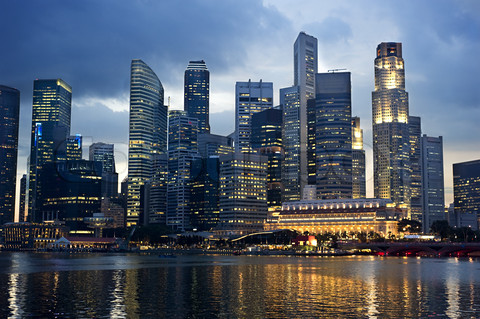 Singapore is the place for the elite to stay, work and do business. With infrastructures put in place and business-friendly government rules, many professionals, graduates and businessmen flock to the tiny island state to do business, live and prosper. They come here to set up their companies in Singapore and to proceed with a Singapore company setup right from the beginning.
There is no red tape or complicated bureaucracy unlike its neighbours and registering a business in Singapore is easy peasy. There is no quota for race or anything complicated which makes it all the more attractive to do a Singapore company registration. Everything is transparent and shoving money under the table is a big no-no. Corruption will not be tolerated! Perpetrators will be punished and even jailed.
The report, released by Knight Frank and Citi Private Wealth, estimates that Singapore's GDP per capita – at US$56,532 in 2010, measured by purchasing power parity – is the highest in the world. The report also predicts that Singapore will hold its place as the world's most affluent country in 2050 (by GDP per capita), followed closely by Hong Kong, Taiwan and South Korea who will displace Norway and Switzerland as the world's richest places.
This figure is no doubt bolstered by the staggering number of millionaires in the city-state, which Knight Frank and Citi Private Wealth predict will only keep growing. According to their estimates, Singapore will see a 67% increase in centa-millionaires over the next four years – an uber-wealthy class with over US$100 million in disposable wealth.
Earlier reports, like the Boston Consulting Group's Wealth Report released in June, said Singapore has the highest percentage of millionaire households in the world, a title the city-state has held on to for two years running.
With its high density of Louis Vuitton boutiques, luxury nightclubs and multi-million dollar property, Singapore is also growing in importance as a city for the world's high net worth individuals. Surveys asking uber-wealthy individuals to rank cities in terms of "economic activity, political power, quality of life, knowledge and influence" found that Singapore was the fifth most important city for the world's wealthiest individuals. Here, the city-state was beaten by London, New York, Hong Kong and Paris, indicating that the world's most global cities continue to lure the rich.
With such credentials to its name, Singapore by far is the most prosperous nation in South-East Asian. High net worth individuals come here to setup their company in Singapore since it has good living standards, international airport, bustling busy port and company-friendly government rules with low tax rates.
Jose Gil Tecson is an Internet marketing expert who manage Gtec Web Marketing Singapore.For more info about website design and SEO visit gtecwebmarketing.com.sg .For more info about Starting a business in Singapore, visit singaporecompanyregistration.com.sg