Cleveland: 5 Practical Tips For Travelers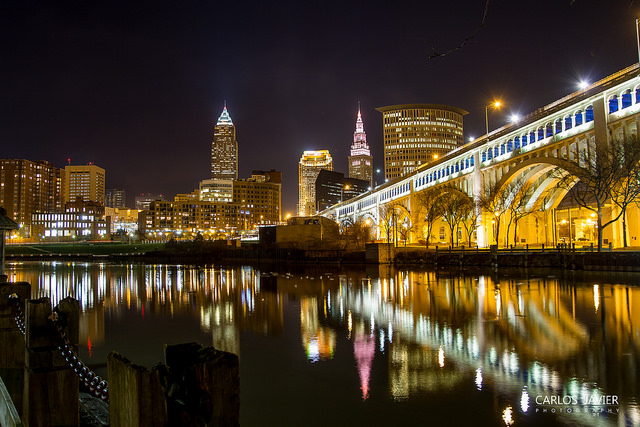 Cleveland is the 2nd biggest Ohio's city, and perhaps the first renowned one. It's situated on the shore of the Erie Lake, and its borders are so fuzzy that it is truly difficult to determine how many people live there. What is certain, it's that the city has much to offer its visitors.
So, if once you decide to set off to Cleveland, check out the following valuable tips, which will help you to get maximum pleasure from your trip and avoid any unexpected situations.
What's the Best Time for Traveling?
Cleveland features a humid continental climate, which is typical for a central part of the US. Summer is warm and humid, and winter is cold and snowy. In spring and early summer, there is a high probability of such dangerous phenomena as hail and tornadoes. Therefore, it is better to travel to Cleveland in early autumn or late summer, when the risk of these hazards is minimized and the temperature ranges from 18 to 30 degrees.
How to Reach Cleveland and how to get around there?
Cleveland is easily reachable both by plane and train. Just 15 miles from the city there's Cleveland International Airport that accepts flights from different parts of the world.
The city also features a direct train connection with such destinations as New York, Washington, Chicago and Boston.
Speaking about Cleveland's public transport you can use bus service or metro for moving around the city but it's not always convenient, because a line of public transport connects only the most important areas of Cleveland. So, in order to explore the whole city, it's better to rent a car. The parking price ranges from $6 to $10. Taxi is also a good solution, but this type of transport is much more expensive.
What are the Most Interesting Cleveland's Sights?
Cleveland is the city with a variety of distinctive areas. Each of them has its own character and reflects a cultural life of the city. Cleveland features a plenty of interesting sights, and every tourist who has arrived there should visit the following spots:
The Public Square
This is the central square of Cleveland, where you can find 3 highest buildings of the city. The Public Square is also a worthy place to visit, because Old Stone Church and an impressive Soldiers' and Sailors' Monument are located there.
Civic Center
Civic Center is the place where Cleveland City Hall and other government buildings are situated. But first of all, Civic Center is a landscaped park area covered with dense greenery. There's a giant sculpture in the shape of a red stamp not far from it.
This is an ideal place to relax in close proximity to the Erie Lake and enjoy spectacular views of the nearby skyscrapers.
North Coast District
North Coast District is another popular tourist area of ??the city. You'll find there such sights as a giant FirstEnergy Stadium, the Great Lake Museum of Science, and of course The Rock'n'Roll Hall of Fame – a must-visit place for all the Cleveland's tourists, especially for those who like music.
Right in the North Coast Harbor there are also 2 'museums on the water': William G.Mather steamship and USS Cod submarine, which were widely used in the 2nd World War.
Where to Dine in Cleveland?
Cleveland is famous for its iconic dishes: corned beef, sandwich with sausage, fried potatoes and cabbage. So, if you like a real American food, set off to the Cleveland Chop (824 W St Clair Ave) offering classic burgers and extensive grill menu.
The adherents of Italian and Mediterranean cuisine should certainly visit the AMP 150 Restaurant (4277 W 150th St). By the way, it also provides a decent selection of vegetarian and fish dishes.
Those who're searching for a cozy restaurant with a romantic ambience can visit Pier W (12700 Lake Ave, Lakewood). This is the first-class restaurant which features live piano music and beautiful views of the Erie Lake. The service is very friendly and the dishes are very tasty.
How to find a suitable lodging in Cleveland?
Cleveland provides lots of attractive hotels that will satisfy even the pickiest customers. The cheapest offers are located in the North Coast District. The average price for double room is $35-70/night.
In case you want to find something more comfortable, search for the hotels in the Civic Center or near the Public Square. The rates can be twice higher there – $100-150/night
Well, we hope that you'll take advantage of these 5 tips and they will help you to fully enjoy your trip to amazing Cleveland!
Author Bio: Lily Berns is a travel writer who enjoys blogging about different countries and also giving useful travelling tips. For comfortable trip she recommends service rental24h.com