Buying A Car: New Or Used?
There are many important decisions that you have to make when you are buying a new vehicle. This includes the type and style of vehicle that will suit your needs, the make and model to go for, what colour to opt for, and how much to spend on your new car. Another major decision you have to make is whether to buy a brand spanking new vehicle or whether to opt for a used car.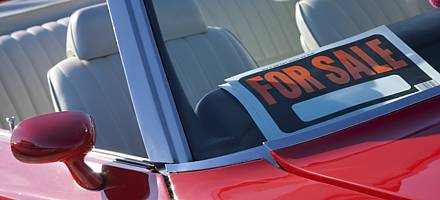 When it comes to this latter decision, there are a number of factors that will determine what you should do. This includes your budget as well as your personal preferences. One of the things you should do if you are struggling to make this decision is to weigh up the pros and cons of each option so that you are better informed to make the most appropriate decision.
Pros & Cons Of Buying A Brand New Car
 Buying a brand new car comes with a variety of pros and cons. In order to make an informed decision with regards to whether this is the right move for you, it is important to weigh up these pros and cons. They include:
Pros
 The excitement: It is always more exciting to have a brand new vehicle that nobody else has owned or driver previously. That new car smell and feel is something that many drivers cherish.
Warranty: You get to benefit from a warranty, which can vary from one make, model and dealership to another. This means greater peace of mind and protection when it comes to your vehicle.
MOTs: When you buy a brand new car, you won't have to worry about MOTs for the first three years. This can save you money on the cost of these tests as well as the worry about whether or not your car will pass.
Reliability: When you buy a car from new, you can pretty much guarantee that you will have a reliable, dependable vehicle. Of course, there are odd occasions where new cars will play up and experience teething problems, but your warranty will ensure that these issues are sorted out.
Finance: You can generally get a range of finance deals and offers on new cars.
Cons
 Cost: The cost of buying a car from new can be high, so you need to be able to raise the funds to pay the higher price.
Depreciation: The value of your new car can plummet as soon as you drive it off the forecourt, so this is another consideration you have to think about.
 Pros and cons of buying a used car
 If you decide to buy a used car, whether from a dealership or a private seller, there are also various pros and cons you have to take into consideration. This includes:
Pros
 Lower price: You will generally pay a considerably lower price for a used car compared to the same vehicle from new. This means greater affordability at a time when most people have to cut back on spending.
Greater freedom: When you are buying used, you have the option for looking at both dealerships and private sellers, which means more freedom regarding where you buy from.
No debt: If you find a car cheap enough, you can get a vehicle that you will be able to afford to buy right out rather than having to take out finance and get into debt.
Cons
 Risk of poor condition: When you buy a used car, you often do not know what you are buying in terms of the condition of the car. This is a high risk for used car buyers, particularly if buying from a private seller or an unknown garage.
Lack of protection: With a used car you may find you get little to no warranty in some cases, although reputable dealerships tend to offer a short warranty. Certainly, with private sellers there is no comeback.
Chance of unreliability: Depending on the true condition of the vehicle, you could end up with a car that is unreliable or even unsafe. You should always consider taking an expert along with you to check the car before you purchase.
These are some of the vital pros and cons to consider when it comes to choosing between a new and a used vehicle.
Featured images:
License: Creative Commons
image source
Harvey Cole works as an auto locksmith for Attend A Lock in Blackpool. He has a passion for all things auto and likes to think of himself of somewhat of an authority on buying new and used cars.