Building an Environmentally-Friendly Home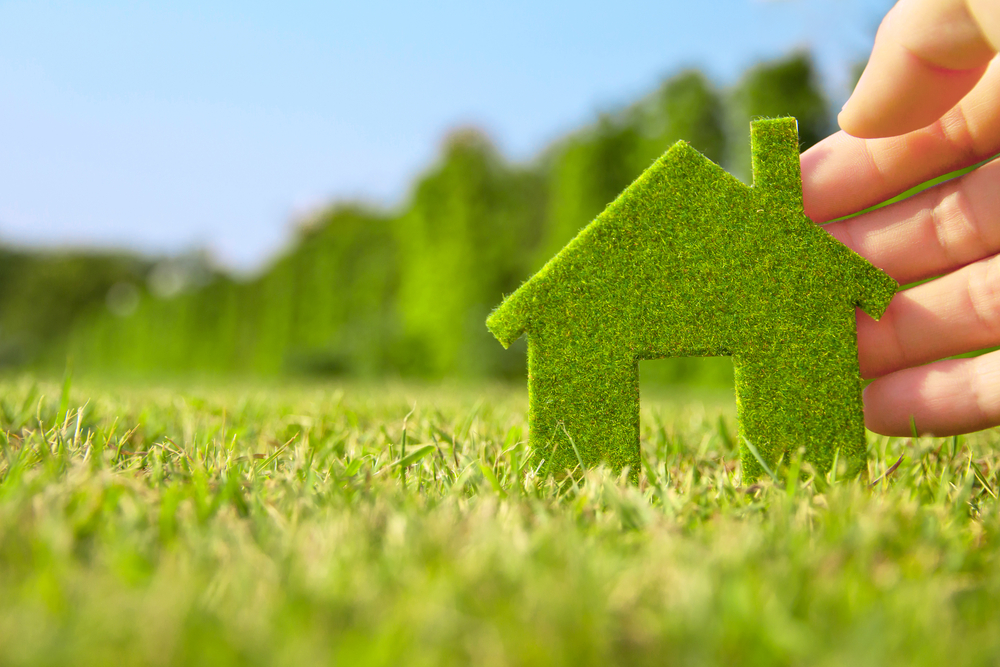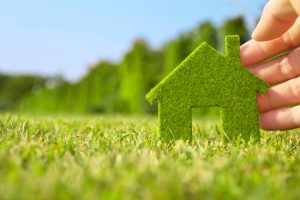 Our homes are the place that we turn to for a safe, friendly, warm, and pleasant environment.  However, sometimes we take for granted that these sanctuaries from our working lives are separated from the rest of the world – the reality is, our homes are one of the sources of the most damage and waste that affects our environment today.  By taking the time to reevaluate our homes in terms of energy consumption, recycling practices, our home's structure, and the ways we keep our home clean – before even building our homes in the first place – we help to make a difference in the environment and protect and preserve many of the natural resources that we value most in nature.
Conservation of Energy:  Sustainable Building Materials
When designing a home, it is important to understand the need to implement sustainable building materials within the blueprint.  Look to use insulation that is of high quality in order to keep your home cool in the summer months and warm in the winter months – all without excess use of energy in terms of heating or cooling systems.  In fact, one of the most environmentally unfriendly practices in home design is poor design and installation of the heating, ventilation, and air conditioning system within a home.  Copper is one material that conducts heat better than other materials, so it is best to invest in products that use copper instead of other knockoff metals that convert much of the money you spend on energy into waste.
Reformulating Your Home's Structure
Many people neglect the fact that their home's structure and design can lead to serious wastes of energy.  Have you ever considered the directions in which your windows are facing?  It is important to have a design plan in which many of the windows face the south, such that the most amount of natural sunlight is used to light your home and absorb heat to warm the house naturally during some of the cooler months.  Furthermore, it might be best to weigh the costs and benefits of installing solar panels, especially in terms of the benefits you may derive from this as a result of your home's location and weather patterns.  Get quotes from a few different experts in order to understand what might be best for your home's design.
Greener Ways of Designing your Dream Home
Try using alternative building materials when designing your home – they last longer in many cases than their "natural" counterparts, and they help save our planet by recycling our resources.  For example – if you plan on building an outdoor deck, opt for the faux-wood materials that are made out of recycled bottles.  Your family might not even notice the difference, as the plastic is designed to look and feel just like wood.  But, over the long run, you'll use far less chemicals to treat and care for the wood, and what's more – your deck will look brand new for years to come.  Shingles and wood siding panels are also made out of recycled plastics, which saves on the resources that we use and prevents the waste of natural wood from trees.
After designing your home, remember to furnish your house with eco-friendly products and environmentally-friendly materials that will help to minimize your impact on the environment, long after the home is built.  Sometimes, this means a higher initial investment, which can seem quite expensive in comparison with other alternative products that are available.  Remember, you'll save a lot of "green" if you consider using these technologies from the start, since you'll spend less on water, energy, and other products that will keep your home safe and enjoyable year-round.
This is a guest post by Kate Simmons. She currently represents Common Ground a social networking community for environmental consultants and commercial real estate professionals.