Benefits Of Hiring Professional Data Recovery Services To Recover Lost Data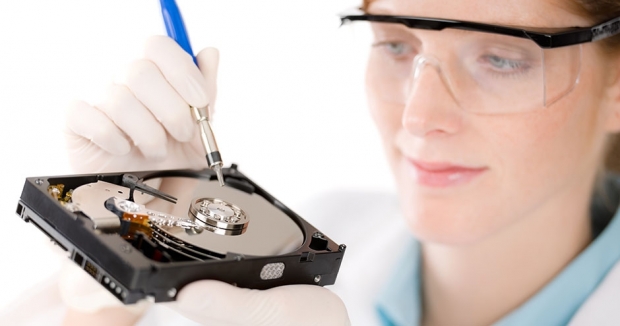 Last few decades have been instrumental in terms of data storage and processing. An array of various storage options of various sizes and capacity has helped both the individual and corporate users in their purposes whether it's to store personal digital content or business documentation.
Nowadays there is an abundance of digital devices that are used almost everywhere whether you want to click a picture or store the confidential data. A major problem of using the digital storage alternatives is that these may get corrupted, as a result the data stored on these devices may be lost.
The data loss could be devastating depending on the type of data stored. Almost every organization use various digital storages like hard disk drives to store their confidential and routine data. An individual user uses a digital storage such as an SD card to store their personal or professional documents, images and videos, etc.
For an organization, the loss of data could mean a negative impact on its profitability and productivity whereas an individual may have certain special photos or videos that are irreplaceable as a part of lost data.
The Professional Data Recovery Services
The majority of tools available to recover the lost data are only beneficial and effective to recover a small quantity of data such as a low capacity SD card recovery of data. When the quantum of data that needs to be recovered is on the higher side or the data is important or confidential you will need expert help.
This help comes in the form of professional data recovery services. Their efficiency can be judged by the fact that their success rate of recovering the lost data is more than 90 %. There are a number of benefits of hiring a professional data recovery service to recover your lost data.
Hiring a Professional Data Recovery Service Saves Time
To recover the lost data, an organization will be forced to employ a lot of resources and time. Even then, they may not be successful in recovering the data. By hiring a professional data recovery service, an organization gains the services of a team of specialists in data retrieval. This team can do the retrieval of data in a fraction of time and money that the organization may have spent to do the recovery thereby leaving them free to focus on their work.
The Professional Data Recovery Service Provides Results
A specialist knows the proper methodology of retrieving the lost data. They first identify the reason or cause of data getting lost, identifying the cause of data loss is instrumental, but it's equally tough to find one, out of many reasons that may lead to loss of data. Post identification of the cause they use the viable methods that result in data retrieval.
A professional data recovery service offers a variety of unique services such as remote assistance and the assured confidentiality of the retrieved data. This helps an organization in maintaining the secrecy of its confidential data and relieves them from the need of maintaining an in-house expert on data recovery. This not only helps in cutting the expenses but the organization has a round the clock expert assistance for data recovery.