Bangalore: The Legendary Tech Capital Of The Nation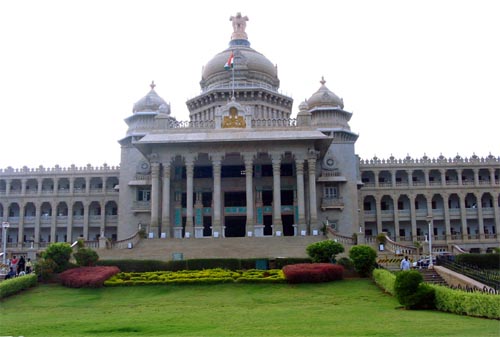 Bangalore is a great place to visit and it has a large number of legends associated to it. Legends go that once the famous king Veeraballa of Vijayanagara had once lost his way into the forest. He was extremely tired and hungry just when the came upon a lone hut where the happened to meet an old woman. Due to tiredness and hunger, he requested for some food and the old woman provided him with some baked beans. Baked beans is referred as "Benda Kalu" in Karnataka. The King felt extremely grateful for this gesture and realised that that food the had there was much more fulfilling and delicious than the best of the meals the has had in his palace. So in order to commemorate this incident, the christened the place as "Benda Kalu Ooru" which means the place of baked beans.
Bangalore is the capital city of Karnataka. It is Asia's fastest growing cosmopolitan city and it is home to several of the fastest growing high tech industries in the country. Bangalore is known as the "Silicon Valley of the country" as it is the largest exporter of information technology to the world. Bangalore is also referred to as the "Byte basket" of India. Bangalore is also home to some of the primary scientific establishments as well. The city has a mildly salubrious climate with beautiful gardens and parks, shopping malls, architectural landmarks and fantastic restaurants and lounges. It is the main headquarters for a large number of companies and is rising in stature as the preferred choice for a large number of startups as well. Moreover the city has got a large number of hotels who can efficiently cater to visitors and tourists of all budgets and preferences. These include budget hotels with affordable prices and value for money accommodation as well as the luxury hotels in Bangalore who treat their guests with all imaginable luxuries as well as the best of hospitality and facilities.
While you visit Bangalore, you will simply love the lakes here that are quite popular among the locals as well as the visitors. Bangalore is like an ideal gateway to India as it represents the best of our technological prowess and is a symbol of our development as well. The city has got its share in culture as well as you can see a large number of drama theatres, carnivals, and exhibitions here. You can go disco hopping here and enjoy the numerous dance concerts organised here from time to time. All these factors make this city a big hit among visitors of all tastes and preferences. You can go shopping here till your feet give away and then relax and grab a bit at the swanky restaurants here. This city also has a large number of cinema theatres in order to give you the best movie watching experience you can ever have. Check out the hotels in Bangalore near Bangalore international airport and have a nice stay. You will simply love this city.
Dimpy Roy
Dimpy Roy is a travel writer working with an Online Travel Guide. She guides travelers to various resources where they can find best hotels in Bangalore and choose the suitable one.