Backpacking Through Western Australia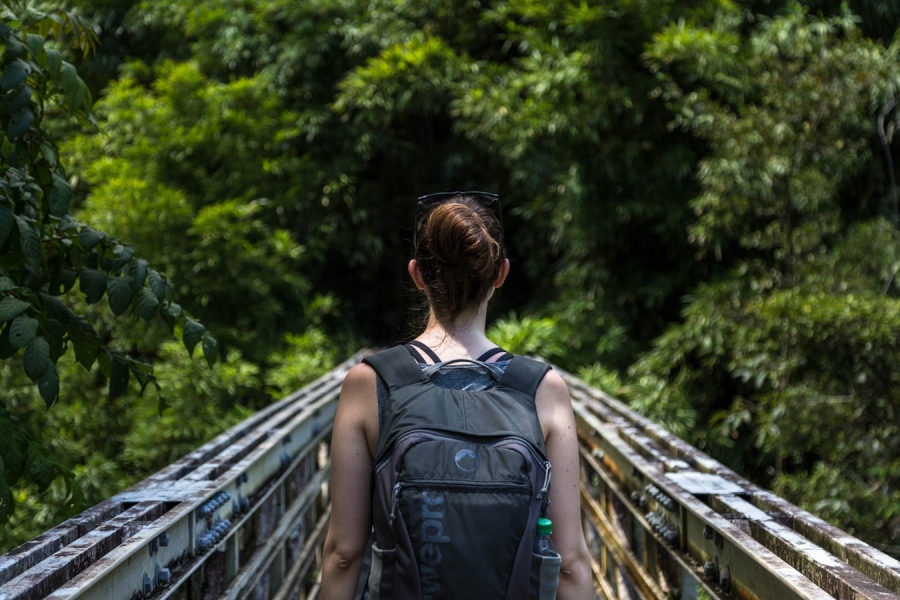 Western Australia takes up about 30% of  Australia. This massive piece of land is a home to 98 national parks. This fact alone should be enough for you to decide to visit it. Regardless of the type of a holiday, you are about to have, be it a city break or outback camping, there is a great number of things to see and learn.
Perth
The capital of this beautiful state certainly has a lot to offer. Apart from the usual city-break things you can expect such as nightlife, busy CBD, wonderful food, wine tasting and shops, Perth has a lot more in store. It has 19 beaches, out of which Cottesloe is the most talked-about one. What makes this beach special is the thoughtfully designed greenery surrounding the white sand, an abundance of cozy places available for eating-out and casual drinks, the opportunity it represents for peaceful swimming, fun surfing, and snorkeling. If you are visiting in March, there will be an exhibition of sculptures on the beach.
Furthermore, if you are interested in walking tours through nature, Perth has ways of making you forget you are in a metropole and taking you through many of its green and water oasis. Nature surrounding the city area has thriving wildlife featuring certain rare species such as the Australian sea lion.
A very prominent cultural feature of Perth is its street art. The alleys of the city have been decorated by some of the world's best-known street artists. You can get a map of street-art and make this an interesting walking tour.
Margaret River
Margaret River is located some 3 hours South of Perth, and there are also frequent flights available. This is Western Australia's premium wine region. If you are into wine tasting, this is the perfect spot with around 120 wineries. If you enjoy active holidays, Margaret River could leave you breathless.
The region is famous for excellent surfing beaches. It also has a wonderful mountain biking trek used to explore the river itself. You can also go kayaking up the river. This region is full of natural wonders including the river, wildlife, greenery, rock formations and caves. One of its many caves, Lake Cave, has what is believed to be a one-of-a-kind limestone called "table".
Albany
If you go further to the Southeast, in about 4 hours you will get to the wonderful Historic city of Albany. This is the first European settlement in Western Australia, founded on the Boxing day of 1826. Apart from walking its streets and enjoying the view, the town is surrounded by some of Western Australia's top-voted beaches. Among other beauties of nature, Albany is quite close to Torndirrup National Park which is famous for its rock formations.
By traveling from Margaret River to Albany, you have simply crossed from one wine region into another. This is the center of the Great Southern Wine Region which is a home to several award-winning wines. Explore the wineries and learn about organic winemaking.
Now to move forward to what is special about Albany which is its history and culture. As mentioned above, this is the first European settlement in the region. You can go on a tour and find see the replica of the vessel which brought first settlers to Albany, find out what their lives were like, and learn about their relations with the local Aboriginals. Furthermore, the city features the National Anzac center as this is was where the WWI troops set off from. In addition, you can visit the Heritage Park and the Albany Whale Museum which used to be a whale processing station.
The Bibbulmun track
Since you are in Albany, your next logical step in exploring Western Australia is taking the Bibbulmun track. It is categorized as one of the world's longest walks with its total of 1000 km. The track will lead you to Kalamunda, a suburb of Perth. The track runs through several towns and you can take it at different stages, you do not necessarily have to go end-to-end.
Bibbulmun Track Foundation offers helpful information about the track, workshops for those interested walking the entire track, and offers guided tours. The track features numerous well-equipped campsites, as well as shelters.
A tour this long features a great variety when it comes to nature, terrain, and wildlife. You are also welcome to see anything you find interesting along the way. There are markers in place to ensure you are on the right path. This track is an excellent opportunity for walking holidays due to its versatility and length.
The Kimberley
After your round trip in the South, it is time for you to go to the far north of the state. The Kimberley region is the furthest-north region of Western Australia known for it almost untouched beauty. It features spectacular cliffs and rock formations, swimming holes, vivid wildlife, beautiful canyons, and rivers.
In contrast to the untamed nature and the sense of isolation, there are several luxurious accommodation facilities available. Also, you can visit a wonderfully romantic and peaceful beach town, Broome. It is, in fact, on your way if you take the amazing 4WD Gibb River Road. The road goes along the Gibb river offering you an insight into its gorges and swimming holes. You can also learn a lot about the Aboriginal culture while you are in the area, through their art and a chance to visit their communities.
Western Australia should be on every tourist's map. It's size and variety of sights and activities available, makes it diverse enough to please everyone. Depending on the period you have available you can truly make this a holiday to remember. Even though it has some of the best beaches in the world, spending time laying on a beach is a huge waste when you are in areas such as this one.  Be creative, do your research, and plan. I am sure you will be quite satisfied wherever you go.