Arrange A Decent Farewell Party Easily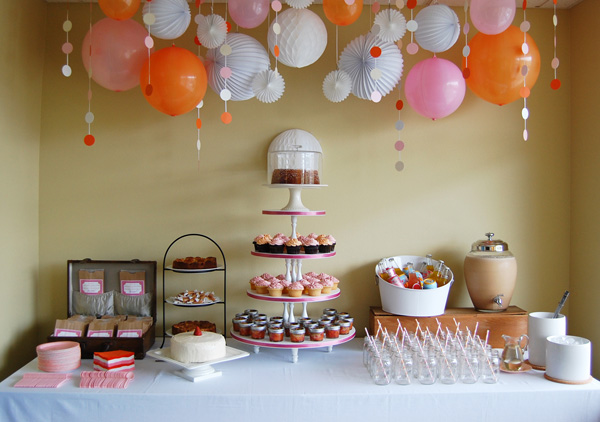 We spend a lot of time with colleagues due to the present working system in the society. We have a busy and hectic life where profession takes a toll to our daily social lives and we try to make friends out if our colleagues.
But if a dear colleague leaves us we feel a bit sad always. When a colleague leaves, everyone wants to give them the best farewell party that they deserve. and they should remember for their entire life. If any of your colleague is leaving your office family soon, and you have to plan a farewell party for them, then you have to keep some basic things in mind. There are some easy steps to follow by which you can actually arrange a lovely farewell party for your colleague.
The first thing one need to arrange is a farewell cake. If any of your colleagues bakes well, then you can give them the responsibility of baking it. If not, then you can order a delicious cake from a cake shop or from online websites. Online cake delivery in Udaipur has become a regular deal now. You can find a wide variety of types and flavours with some simple and fancy decorations. Moreover, you can get it customised also.

If you choose a theme, then you have to choose all the things according to that theme only. You can choose a fun theme like Bollywood or comic strips and keeping that thing in mind, the decoration, food items and all other things have to be selected. Those who are arranging the party they can also make an invitation card and send it to the other colleagues where they can mention the theme in which they are arranging the party and so that they can dress up accordingly.
For food items, one can take help from a catering service which has experience in dealing everything professionally. They will arrange all the food items and will help in serving them as well. Catering services provide a proper menu from where one can select a number of items for the party. They can also arrange for drinks if one wants it. They will bring all the cutlery sets and dishes along with things necessary for the arrangement of foods which will make the organiser tension free.

Do not forget to arrange a gift for the colleague whom you are bidding farewell. Pull a certain amount of money from all the colleagues together and then buy a gift or a number of gifts for him/ her. Selecting a gift item is easy if you know the choice of your colleague. Try to mix something fancy and something useful in the gift basket.

Arrange a platform where you can share all the good times you have spent with each other. This will make them walk through a memory lane, and they will remember their journey from the beginning till the end.
With these tips, your party will certainly rock. Just remember when you order online cake in Udaipur, makes sure to get from reputed portal so that it reaches the venue on time and be a star of the party.