All About Building Your Travel Medical Kit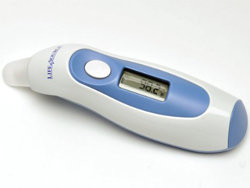 When we prepare for a family vacation or a business trip, it usually involves packing clothes, shoes and other accessories that we'll need during our stay. But one thing that many of us overlook is a medical kit. Preparing a travel medical kit must be a part of our planning and packing as it will save us from side trips to the doctor or pharmacy, especially when we are in a new city. Having a handy medical kit can help us deal with unpleasant situations that may arise anytime during a trip. This kit is particularly recommended if we are on an adventure trip which may increase our chances of getting injured.   
So how do you build a perfect travel medical kit? What all medicines & equipment should be included? How do you ensure the bag doesn't get too heavy?
Well, you don't have to go overboard and carry a hefty stock of pharmacy, but there are certain must-haves that should be a part of every travel journey! While you would surely be carrying medications when diagnosed with chronic medical conditions such as high BP, thyroid etc, you should also have equipment for unforeseen emergencies. Let's have a look at the essential components of your ultimate travel medical kit:
1. Prescription drugs: your travel kit must contain some prescription drugs like Flagyl, Bactrim that are useful in treating bacterial infections; Azithromycin, effective in treating bacterial and mycobacterial infections of the heart; Amoxicillin for infections and stomach ulcers and Fluconazole for treating fungal infections. If you have breathing difficulties, Albuterol is the recommended drug that you must carry in your travel kit.  
2. Digital thermometer: sleek and handy, a digital thermometer is a must have equipment in every travel medical kit. It can help you diagnose fever and guide you to administer the right medicines. Digital thermometer is very accurate tool and gives out easy readings, unlike traditional thermometers that give fluctuating readings. It is easily available online and you can buy it from online platforms like Smart Medical Buyer that have a range of medical supplies to address all your medical needs. 
3. Medical tapes:  it goes without saying that medical tapes are an absolute essential in every travel kit. Made from flexible elastic material, they help you tape any wound effectively. Basic crepe bandages keep the dressing clean and in place, until you get some professional care. Besides this, there are surgical tapes of different kinds which allow air to reach the skin and prevent any chances of an infection. 3M is among the most reputed brands for surgical tapes and crepe bandages. 
4. Antibacterial/Antihistamine creams: On your trip, you may get bitten by an insect and end up with an itchy and painful rash. So, it's always a good idea to carry one or two antihistamine creams as they will help in controlling the pain and itching. Besides this, make sure you keep an antibacterial cream as well, as it will help in healing the cuts and wounds faster, and prevent any possible infections.