6 Reasons Why A Career In Healthcare Is Always In Demand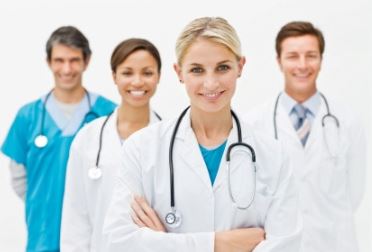 Pursuing a career that is personally rewarding in its capacity to physically help people while still leaving room for advancement is what gives the health care profession an advantaged in today's world. Listed below are our six most important reasons to think health care when contemplating a career move or future advancement.
Health Care Demands
As the most rapidly growing sector in today's job market, you'll be surprised to learn that half of the 30 fastest growing occupations of today's labor market are health-related. The field is wide open not only at entry-level, but in advanced positions as well.
Health Care Pay Scales
Depending on several factors such as geographical regions, educational backgrounds and health care platform, some can expect to see a beginning salary of $40,000 at the Associate Degree level in nursing. Generally, average entry-level health care workers earn from $15 to $50 per hour depending on their platform or specialty. The pay only increases, and but quite a bit, with more education and experience.
Unlimited Options and Room For Advancement
Whether it's a lab assistant, X-ray technician, assisted living aids, nurse or an entry-level hospital orderly, advancement and job satisfaction can be obtained at almost any level. Moving up and into other health care opportunities is not a problem, and neither is qualifying for a higher pay scale. Various specialties such as pediatrics open the door to other specialties such as prosthetics. A USC Master's degree in Aging can open up opportunities for leadership roles or different research. Consequently, you'll never be at a loss or experience boredom with your career choices.
Further Your Education
Because of a constant shortage of staff across the board in various health care platforms, financial assistance is readily available in the form of grants, scholarships and loans. Awarded by employers and the government, students or health care career aspirants need not worry about financing their education or skill development expertise.
Human Interaction
Health care has something for everyone, especially those enjoying human interactions. Patients, doctors, medical staff, technology developers and even scientists all form part of today's health care scenario. From the admission office at a hospital to a delivery room, health care simply means helping people at all levels with their health care needs.
Job Security and Mobility
Typically, you will never have a problem with employment as dozens of health care careers are obtainable in almost every state you choose to live in. Your choice of employment will rest on your background, credentials and geographic region.
This is one field that ever-growing and in all likelihood will continue to explode for the next 20 years. In addition, the increasing elderly population and retiring baby boomers will all be adding to the demand for qualified heath care workers in every platform imaginable.