6 Places To 'Food' Around In Delhi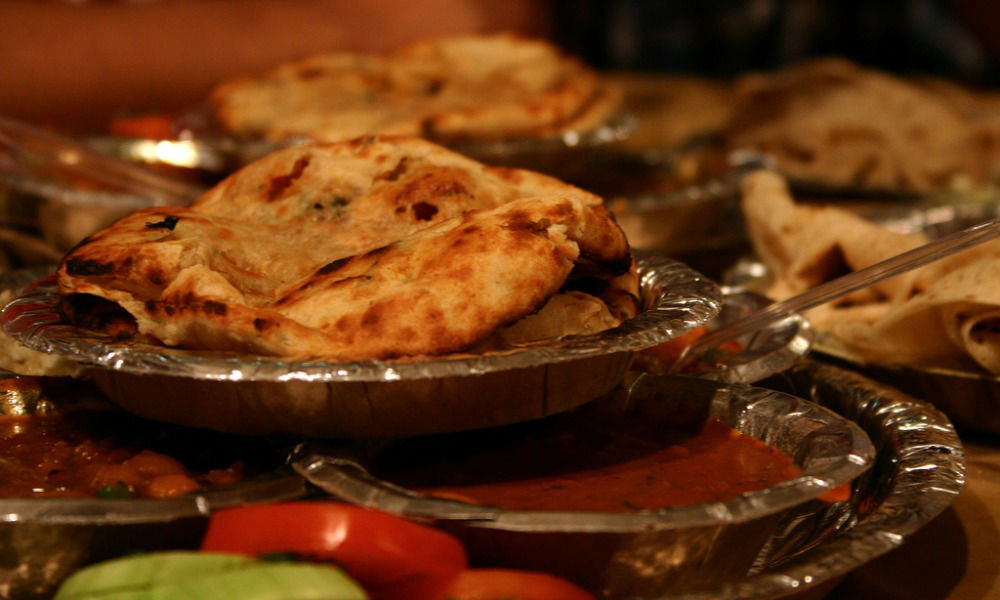 One of the most tourist friendly states in India, Delhi boasts of a crowd that doesn't hesitate to act as a generous host. Some people visit Delhi to witness history at its prime and some for the delicious food that is savored by millions of people daily. Staying in cities far down south is a privilege in itself, but if you talk about food then there's nothing that can compete the cross cultural influenced food that is served in Delhi. Flights nowadays have practically cut down on so much time that you can explore Delhi even if you have only a week's time. South Indian cities like Chennai and Bangalore are well connected to Delhi and one can book Bangalore Delhi flights over the internet to get best of deals.
Here are some of the most famous places in Delhi, where you can have lip-smacking food.
Paranthe Wali Gali: If you visit Delhi, this should be the place of your prime concern if you love to hog on to Parathas. You can get almost every kind of Paratha that you can imagine and you won't be disappointed at all as they are priced modestly as well.
Lala Babu chaat bhandar: If your love for chaat is as deep as Jack and Rose's then Lala Babu chaat bhandar situated in Chandni Chowk is the place for you. You must try the utterly delicious Gobi mutter samosa while there and don't worry about price it's just Rs 80 for two.  
Khan Chacha: One of the most sought after places to have non-veg delights, the place located in Khan Market serves some of the best kebabs in whole of India. Even if you are a vegetarian, you won't be disappointed, they serve equally good green food there. Even though the prices are on a bit higher side it's worth of your time and the hunger.
Bittoo Tikki Wala: The owner story of starting out as a random cart seller to owning franchises across town is enough to say that he serves some of the best Tikkis in Delhi. Loved by one and all, the 'headquarters' are placed in Pitampura. Best part is that the plate costs just Rs 60.
Salim Kebabs: A relatively small shop in Defence colony, the Kakori kebab is the USP of this place. The kebabs are appetizing and they just melt in your mouth. So,visit this awesome little place and you will leave with a taste to remember.
Dolma Aunty Ke Momos: If you love Tibetan fiery soft balls, then this is the place for you. Situated in Lajpat Nagar Market, this place serves the most delicious and amazingly soft momos. Always packed with students, they are priced at just Rs 20-50 per plate.
So,if you are a big fan of Mughlai or even Tibetan food, you should consider a visit to Delhi as it has best of both worlds. Just book your Bangalore Delhi flights and go food shopping in Delhi at some of the best places mentioned above. Trust us, you will have a great time you will never forget.