5 Big Brands In The Mobile Industry Going To Hit The Market Again With Their Upcoming Mobiles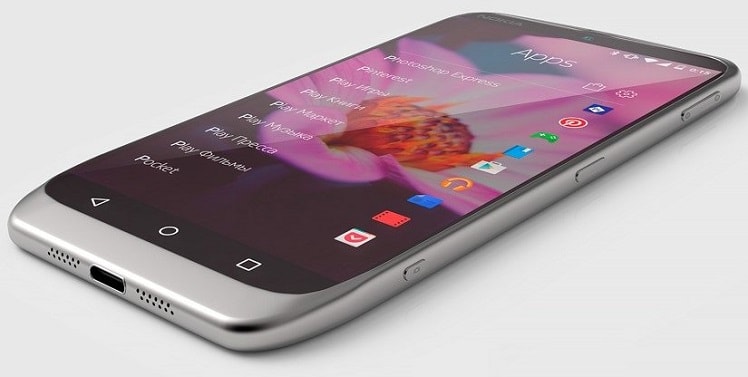 This year seems like a comeback for some of the biggest mobile companies. These companies have used promotion strategies to create a buzz before hand, in order to ensure sales and popularity of their products in the mobile industry. The competition in the market can be considered ruthless because of the fact that there are multiple Upcoming Mobiles releasing in the market every day.
Nokia
One of the major mobile manufacturing brand, which solely dominated the Indian market in its early years, faded because of it stubbornness to adapt to the new Smartphone brand. It is still considered one of the best mobile brands in India and holds it prestige and brand value with its old users. Nokia is all set for its comeback with its Upcoming Mobiles that will indeed support the latest Android Nougat. This comeback was initiated because of its agreement with HMD Global, which is a Finnish company.
Its expected release of Nokia 6 is already making buzz, because of its budget friendly price and advanced features. Nokia seems to take it slow with its market plans, considering there are multiple other better and big fishes in the sea. This can be the year Nokia regains its old glory back.
ZUK
It a sub brand introduced by Lenovo in India, which has offered only two models as of now. Lenovo has been trying to get in the race to the glory since a very long time. And this year with ZUK, which manufactures the best quality products with a decent price range is all set to hit the market with its Upcoming Mobiles, it seems that Lenovo might achieve its long term target of creating a name in the Smartphone industry. It ZUK Z1 and Z2 Plus were launched in the country, and received good review and met the sales target, which motivated the brand to launch more models from its sub brand in the India. Currently the company seems to be testing its products in China.
LYF
Last year felt like the year of Reliance Jio, and this year Reliance seems all set to take the crown and make it their year by launching innovation Upcoming Mobiles by its Smartphone brand LYF. The company is focusing to deliver VoLTE Smartphone to the population, as it will also help their network brand Jio, which is the only VoLTE Telco operator in India currently. Although LYF is no competition to the Chinese mobile phone companies, it has managed to gain success in the offline market of the country successfully. Last year the company sold over 3 million phones and earned a 5th place in top Indian Smartphone sales. The company plans to sell VoLTE apt features in its product which will set at Rs 1,000 – Rs 1,500. It is the only local brand dominating the market in the country.
VIVO
This brand seems to be everywhere, with its banner and posters; they are investing a good amount in their promotional techniques. Going against the online only formula, of majority of Chinese companies, VIVO is trying to gain its customers from the offline market as well. The brand has been in the country for years now and is all set to earn new users from its Upcoming Mobiles launches. They are trying to target the selfie focused user by delivering the best cameras, take VIVO V5 or V5 Plus for instance, the phone is a blessing for social media freaks and selfie users. Although the price range offered by the brand is always a bit higher than its contemporary Chinese companies, the brand makes its presence felt through its offline sales.
Google
After years of partnership with multiple companies, Google is working hard to gain popularity in the Smartphone industry with its Nexus series. Google is ready to plunge with its Upcoming Mobiles and new series of Pixel. Last year Pixel XL, which seemed like a breakthrough for the brand in the market, as it received amazing reviews and served to satisfy all its users. It also brought the best of Nexus by adding what seems like infinite horsepower to its boot system which delivers extra smooth working. Google has become a standalone brand in the industry and will give a tough competition to all the Chinese brands.
Verdict – Although all these Upcoming Mobiles brands have been creating buzz for their respected Smartphone launches, Nokia seems to take the hot seat because of its years of hiatus from the country.