5 Best Majors for Indecisive Students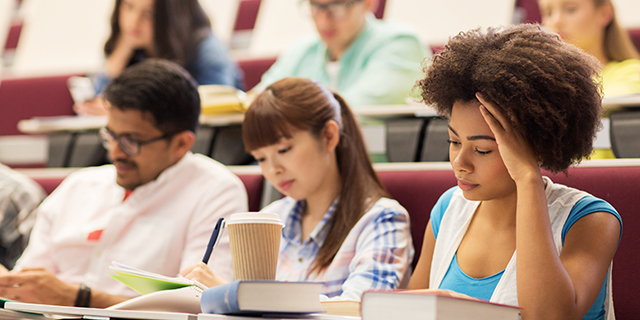 What should you do if you know you're interested in going to college, but aren't quite sure what to major in? The first thing you should know is that your situation is totally normal! In fact, you're not alone at all, as many college freshman–and even some sophomores–are still undecided on their majors or have switched their majors. If you know you want to go to college, but are still indecisive about a concentration to focus in, here are five of the best majors to consider pursuing.
Get a liberal arts degree
Getting a liberal arts degree is one of the safest bets when you're undecided about your major. A liberal arts degree has many benefits, including a broad array of courses, and providing you with the ability to think critically. This skill is imperative in the workforce and will make you an attractive candidate on the job market, since your creative problem solving skills and ability to to collaborate with others will be welcome no matter what career field you choose. Plus, if you decide to focus on a specific concentration at a later time in your studies, you'll have a strong foundation to support your pivot!
Major in nursing or healthcare
Nursing is one of the most popular majors on any campus, and that makes it a perfect choice for indecisive students who want to enroll in a well-rounded degree program that offers real-world skills. A major in nursing or medical assistantship can be a major boon for your career down the line, offering great starting pay and benefits. The healthcare industry is invaluable in America, and in addition to offering job security, also offers room for career advancement. Complementing or supplementing your studies with a medical assistant diploma program can help make you a more rounded job candidate if the field of healthcare is of interest to you.
Major in business
Another safe bet if you're indecisive about your major is looking into studying business. A business degree offers you a similarly impressive amount of transferable skills, just like getting a liberal arts degree. Business majors build rapport in things like marketing, leadership, marketing and economics, depending on what you choose to concentrate on. These concepts can be applied to a variety of careers, from things like advertising and bank management to retail management and distribution. Many business degrees are also available as part of schools' accredited online and continuing education degree programs, meaning that if you're not sure about attending college in person, you can still attain your degree online and on your schedule.
Get high-tech with classes in computer science
It's no secret that the tech industry is booming, so if you have an aptitude for computers, math, coding, or engineering, a degree in computer science may be a strong choice. You'll learn things like how to design and build pieces of software and technological hardware, as well as how to create and manage various systems and networks. These skills will set you up for careers in web and app development, as well as data engineering. Plus, even if you don't pursue a career in technology, the problem solving acumen you build in a computer science program will be valuable in any career.
Pursue a degree in communications
Another broad yet useful degree you should consider if you're undecided about your major is communications. Like business, a degree in communications offers you a strong set of foundational skills that have wide-ranging applications in many industries. You'll learn how to reach the right audience at the right time with the right message as a communications major, skills that you can apply after college with jobs in journalism, marketing, and even politics. Being a good communicator is also linked to contributing to a better workplace. If you're passionate about how people understand each other and the world around them, communications may be a good fit for you.
Ultimately, your four year bachelor's degree is more of a symbol of your hard work and commitment to education than a life-sentence for a career. If you're indecisive about what sort of degree to pursue in college, any of the above programs will offer you a broad set of skills applicable to a variety of jobs. By focusing on making good grades and studying a field that is interesting to you, you're bound to find success after graduation, no matter what industry you land in.