4 Ways Explainer Videos Can Benefit Your Business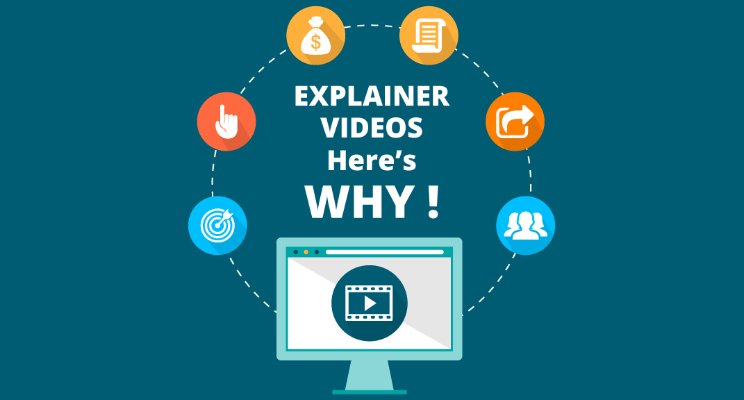 Business Explainer Videos
Many times you need to explain a lot of things about your business or work to your client's or other people. To do this explanation, it is always a good idea to use business explainer videos. These specific videos can help your organization in many ways. And if you want to know how it can give value to your company, here are 4 Ways Explainer videos can benefit your business.
You look professional
In present time a good looking website is not the standard of professional level work. These days,  it is effortless to create a website with the help of internet connection and some basic knowledge of templates. But when you post an explainer video on your website, it gives a professional touch to your work and company. With explainer video, a prospective client can develop a trust in quality, reliability, experience and hard work of your business. This confidence always increases the chances of an inquiry and orders.
Make you unique
It does not matter what you are selling to your customer chances are high that many other companies are selling the same product or service at a better price.  You need to prove your business better than all the competitors and business explainer videos can help in that as well. With catchy and innovating videos, more people will show interest in your work instead of your competitors, and you will get more growth as well.
Higher conversation rate
For most of the business, conversion rate stays less than one percent compared to all the visits on this website. Visitors do not become buyers because either they spend less time on the website or they do not develop any attachment to the product or services. Explainer videos can solve this problem with unique videos explaining how a product or service solves the problem. When visitors get essential information in a 2-3 minute long video that is easy to understand, then it increases the conversion rate as well.
Easier promotion
In the present time, a video is one of the best ways of promoting any product, service or brand. You just need to create the Business Explainer Videos smartly, and then you can post it anywhere including social media, website, email, or in an online advertisement. If your video is good, give some value to your target audience or masses, or it is worth sharing, then people will share it. They will do the sharing for their reasons, but you get easy promotion for free. Hence, easy and cost effective promotion is one more reason explaining how these videos can help your business.
Conclusion
In addition to these four benefits, it can increase your visibility as well on search engine results. Google gives preference to those websites that have images, media, and text altogether. This is a smaller factor, but it might make a big difference in long term SEO. So, if you are not using business explainer videos until now, then it is the right time to start investing your time and efforts in this direction as well.