4 Ways Canvas Print Are Best Fit To Flaunt Photos and Artwork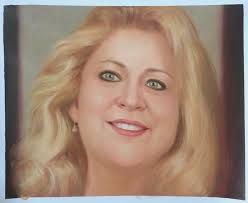 Undoubtedly, you must have come across canvas print in the cafe or latest magazines. You might envision room that inspires and invites much like those rooms you found in home magazines. You must have wondered what to add to decor that will provide your room with the finishing touch? Well canvas prints makes a room look great with a personal touch. Photo canvas and gallery wraps, regardless of design can be printed and mounted to hung on your wall. Let's see how pictures on canvas can pop your photo and artwork.
1.Great and lasting Impact
Making them look random but actually well planned pictures can add visual excitement to your canvas prints. In order to make your wall look great, planning to group them is must. There are many website out there that can provide you with unique ideas to place them. You can leverage painter's tape to mark out the grouping to check how they will look once it's on the wall.
2.Pull a Room Together
As all the pictures are printed on same material, one can get away with printing pictures that don't go along with each other but can fit with the room. This trick will work wonderfully, if you have canvas framed. Most of the canvas sizes can be framed leveraging standard frames for traditional feel or float frames to give a modern look.
3.Customized to Any Size
Well some of the standard sizes for photo canvas range between 8×10, 11×14 and 24×24. Going for a large size as 24×36 will draw immediate attention. So if you really want your picture to outshine, the larger sizes should be your priority then.
Here is the good news, you don't have to circumscribed to standard pictures, you can choose canvas print from 8×8 to 96×54.
4.Pictures Aren't Limited
The photo to canvas paintings aren't limited to pictures from your camera. Well, this in a way means that you can express yourself profoundly. Here are some ideas on how to get started with it:
Collections of children's artwork

Old family pictures

Quotes on Canvas or Graphic Design

Art photography collection

Public domain artwork that are not copyrighted.
After knowing the above four ways to personalize your wall perfectly, we are sure that you can't wait to begin with it. You don't have to be some amateur artist or professional artist. If you capture something beautiful landscape, give justice to them by wrapping canvas print on your room's wall.