4 Best Insights Into A Music Education Degree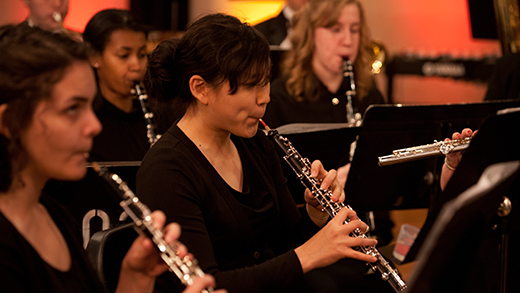 Most people probably believe a music education degree only leads to teaching careers, yet music education majors can actually pursue a wider array of jobs. In fact, modern music education programs have diversified their curricula to offer more degree options and flexible ways to obtain the appropriate credentials for working within the field. As a result, program participants can achieve a degree that prepares them for traditional or non-traditional music education careers. Here are some insights to consider about music education degrees.
1. Music Education Careers are Varied
Traditional music education degrees prepare graduates to work in school settings, instructional music academies or as independent music teachers. However, with recent expansions in the media, marketing and health industries, many businesses now seek employees with music degree backgrounds who can use music to enhance production values, advertise products, or improve the quality of life for others. Graduates with music education degrees may thus find additional work opportunities in areas such as music production, music advertising, music preservation or music therapy settings.
2. Notable Music Education Programs are Accredited
Accredited music education degree programs are endorsed by the National Association of Schools of Music (NASM). Additionally, other affiliations that schools may note include membership in the National Association for Music Education (NAfME) or the National Association of Music Merchants (NAMM). Appropriate accreditation and affiliations indicate a reputable degree program.
3. Degree Programs Should Be Flexible
Earning a degree can be time consuming, especially for working individuals. Flexible programs assist degree-seeking students by offering evening, weekend or distance learning classes. For example, a Kent State University master degree in music education provides an online curriculum to facilitate the working schedules of music educators.
4. Degree Levels Meet Different Career Goals
Graduates with bachelor's degrees will be prepared for entry level jobs primarily in traditional career settings. For those looking to pursue career advancement or to branch out into non-traditional music education careers, further studies towards a master's may be required. Doctoral degrees are usually earned by those wishing to teach or do research at the university level.
A music education degree can open wider job possibilities than previously imagined. Potential students can avail themselves of flexible programs that address career goals. Whether wishing to teach others the joy of music or desiring a non-traditional music career, music education degrees from accredited schools can strike the right note.