Why and How Should You Choose to Use Rigid Signage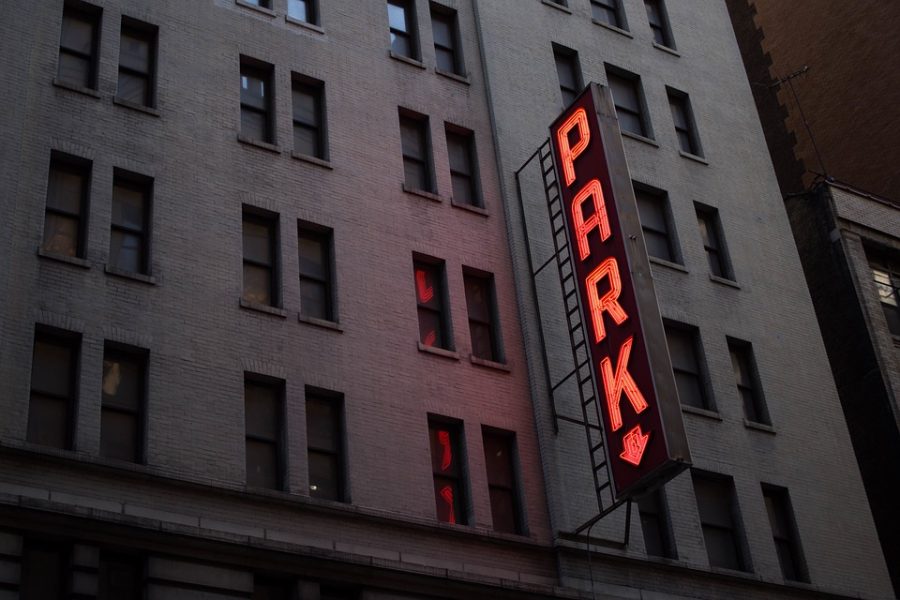 A rigid sign is an extremely common sight. We see them as flat signs used in various indoor and indoor locations such as around construction sites, in offices, shops, malls, restaurants, courts, and many more places where there is a need to convey information for an extended time.
Why Choose A Rigid Sign?
There are many reasons why rigid signage is very popular with users across industries and applications. Some of the top reasons are:
Versatility: You can think of any application and you can be sure that you will be able to have a rigid sign designed and fabricated for it. The wide range of laminates and substrates that can be used for rigid sign fabrication ensures that they can be displayed in virtually every kind of environment including outdoor locations exposed to severe weather conditions like sunshine, rain, hail, snow, wind, etc.
Excellent reproduction: Rigid signage uses materials that are just perfect for excellent reproduction of text, graphics, images, etc. in full color or black and white depending on the requirement. The colors remain vibrant for a long time even when exposed to challenging weather conditions.
Durability: The material is resistant to bending, creasing, and damage by pests, which means that these signs remain good for use for many years. In most of the cases, they just need to be cleaned once in a while for their vibrancy to be restored.
Affordability: Regardless of the material used for the manufacture of rigid signs, most of them are extremely affordable, especially when printed in bulk. This means that it is possible to use very high-quality signs not only for extended use but also for events and short-term applications for projecting a premium image.
Common Types of Substrates Used for Rigid Signage
There is a very large variety of rigid materials, otherwise known as substrates in the industry, for creating custom rigid signage. According to Forbes.com, it is important to know which one is right for your intended application.
Foam Core: The most inexpensive material, Foam core is popular for temporary indoor signage. It is made of a sturdy but lightweight polystyrene material with a paper coating on both sides. Since it is susceptible to everyday wear and tear and water damage, it has a maximum life of 6 months.
Ultra-Board: It is more heavy-duty and very well suited for high-resolution indoor signage. It provides great value being strong, warp-resistant yet lightweight.
PVC: The lightweight plastic material with a smooth surface is ideal for indoor use but when laminated can be used outdoors. Ink adhesion and printing consistency are very good.
Coroplast: This is a low-cost material with a corrugated core and a solid surface made of plastic ideal for outdoor use like schools, real estate, direction signs, etc.
Styrene: A thin, flexible but durable plastic material, it is ideal for both indoor and outdoor applications. Not only can it be cut into custom shapes but also its flexibility allows it to be rolled up for easy storage and transport.
Other materials: Rigid signage can also be made out of a lot of other materials like aluminum sheets, both solid and with a polyethylene core, acrylic, wood, glass, etc.
Where will you utilize the sign?
The main certainty that you ought to decide is the place you will utilize the sign. Will you use it inside to guide clients to an uncommon deal or limited time territory? Or then again will your sign be shown outside where the climate can affect its appearance and life span? On the off chance that your group is taking the signage to a public expo or utilizing it at network occasions, you should give exceptional thought to the mileage the sign will experience as it is shipped here and there. At the point when you are requesting signage that will be utilized outside, make certain to examine with your printer the sorts of materials that can withstand brutal warmth, downpour, high breezes, and snowstorms. It's imperative to consider where you need to show the sign before you pick the materials that will be utilized in the development of your signage.
Which materials are ideal?
After you've decided where your sign will be shown, you would then be able to choose the materials. On the off chance that your signage will be utilized inside consider foam core, crease, gator board, wood, or plastic. These items will give you an expert appearance and great toughness for public exhibitions, introductions, and whatever other occasions that your organization will have inside. For outside signs, you ought to think about vinyl, work, folded board, plastic, acrylic, and aluminum. These materials will face the trial of the earth wherein your signs are put and will give you a brilliant incentive for your cash. Remember that an expert printer can utilize their experience to offer you the correct guidance regarding what sort of materials will work best for your business.
Conclusion 
Rigid signage is the perfect solution when you need to display signs that are of very high quality, customizable, yet affordable.