Twitter's Video Sharing App "Vine" Moving To Android Now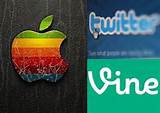 Twitter is the most popular micro blogging and social networking website. Its simplicity and strong rules are keeping its reputation always high.
Recently Twitter announced a new app, a video sharing app that was known as Vine.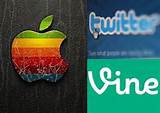 Vine is a simple app that will allow you to record short 6 second video and share it with your friends over social networks.
The concept was really good but in the starting days this app was flooded with lots of porn videos.
Now people have started using it as everyone like to view videos instead of reading text.
In fact, this app became number one free app in the app store (in US only).
In starting, Vine was available only for the iOS devices but now it will be available on the android store very soon.
Developers of this app are found testing their first app for Vine that will be available in the GooglePlay store for the android devices.
This app has already tasted success in the iOS App store and no doubt it will become very popular in the GooglePlay as well.
We can expect a simple user interface in the Vine android app that will insist you to record a short 6 second video and share it with your friends.
If everything goes well then android device manufacturers will also start providing this app as default with the new device.
You can record a short 6 second video, type in introduction text about the video and share it to your Facebook and Twitter friends.
This app will allow you to include one picture from the video of either 320px or 480px or 600px size and your name and introduction will also be attached with that.
There is one another option of uploading videos. The above option was the "Postcard" one but if you don't want to share your name then upload it via "Simple" option.
Vine will become popular on android as well as video marketing is becoming very vital for success of any online business.
It will be used by the movie producers as well to engage audiences before the release of their movie.
Till now Twitter is not doing any heavy marketing for the Vine app and still it is getting popular tags.
As soon as it is available for the android devices then it will get more users as android is the leading smartphone operating system.
About Author: Stephanie Johnson Work for Robustbuy which is largest China Wholesaler web store where you can find everything from Cheap Android tablet PC to Windows smart phones and wide range of accessories for digital cameras, iPod, iPad,  Android devices and for PC.