Top Three Reasons To Consider A Career In Real Estate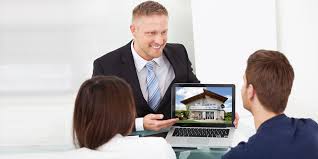 If you're currently looking for a high-paying and incredibly rewarding career, you should consider the many benefits of becoming a real estate agent. This is a field that's rich with a very vast range of profitable opportunities. That's because consumers will always need homes, and companies will always need feasible ways to house their operations. Following are the top three reasons why you should consider entering this industry now.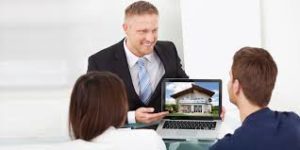 You'll Have The Satisfaction Of Helping People Find Their Dream Homes
Surprisingly, although many people are attracted to this position because of its impressive, profit potential, being a real estate agent can be incredibly gratifying in other ways as well. One of the most important things to look for in a new career is a sense of personal fulfillment. For many people, this sense of fulfillment often comes from being able to help others solve their problems. Searching for a new home can be a challenging and frustrating experience, especially for those who've never done this before, or who have limited knowledge about the areas that they're looking to move into. With diligent training and a willingness to learn all aspects of your targeted market, you can become proficient in helping buyers find exactly what they're looking for, and with minimal hassle.
You Can Make Tons Of Money With Just A Single Transaction
One of the best reasons to enroll in real estate license classes is the fact that agents can make tremendous profits with just a single transaction. You don't have to sell a ton of homes each year in order to make a livable income. Add that to the fact that you'll have the ability to set your own hours and be your own boss, and you'll have the ideal career for anyone who hates being micro-managed, but who loves living comfortably.
You'll Get To Be The Expert In Your Niche
Whether buying or selling homes, consumers will be looking to you as an expert. It will be your job to learn everything you possibly can about specific communities and community features. From crime statistics to local businesses and schools, you can collect information for pricing homes accurately, negotiating fair prices for buyers, and helping people find the perfect places for retiring or raising their families. It's a good feeling to set yourself apart as a local authority, and getting your real estate license and learning your market will allow you to do exactly that.