Top 6 Free iPhone Games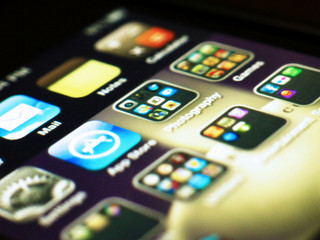 The iPhone has some tremendous game play potential, a huge library of games and one of the best app suites imaginable from which to get them. You don't even have to pay for some of the games out there. The following is a list of some amazing games that won't set you back a penny and will give you tons of gaming enjoyment.
Spider: Hornet Smash
Have you ever been attacked by bugs on a hot summer day and wished you could fight them back as a hardcore, web-slinging spider? If so, you might want to seek professional help, but there is a game you can play until the doctor gets in. When you play Spider: Hornet Smash, you can fight off wasps and devour delicious lacewings to recover your health. Defend your web from the flying infidels!
Cube Runner
Have you ever had a day in traffic where there were just cubes everywhere, and you couldn't hardly go 10 feet without running into a massive colored cube and exploding? Of course not! Games are all about escaping into a simpler world where you can win. Cube Runner is just such a world, and it immerses you because you tilt your iPhone to steer around the numerous obstacles. Then you can design your own worlds, challenging yourself and others to dodge your personal cube maze of doom.
Free Slots
A great way to train for online slots is to use a play-for-free version. That way you can get your strategy together and get psyched up for the real thing. Free Slots is a perfect way to do just that with great backgrounds and themes, as well as an easy to use interface. Line 'em up, bet high and spin to win.
Real Racing 3
The Real Racing series is a visceral set of games that get you into the races and feeling the adrenaline rush, all for free. Real Racing 3 is one of the more complex iterations of this series and boasts great gameplay infused with solid physics and plenty of tracks to choose from. If you feel like hitting the speedway but don't have a fast car with a five point harness in the real world, this is the next best thing — particularly for free.
Bankshot
Bankshot is just like normal pool, but with one twist — you have to get the ball in the pocket after bouncing it off of a wall. This is a fun challenge and can test your trigonometry skills. So if you find yourself with a few minutes, this can be a great way to keep your mind working during some down time.
Cell Splat
Do you adore memory games? Are you big on shapes and like seeing little faces grin and grimace at you? In this game, you have to tap the shapes similar to the one at the top as quickly as you can. This is a great way to test your working memory and your nerves.
Free games can still be great games. The above all prove this beyond a shadow of a doubt.