Kava is a traditional herb found in South Pacific
islands. Kava root powder has many benefits, including stress reduction, relaxation, prevents convulsions, and relieves pain. These are just a few benefits of kava,read on to learn more.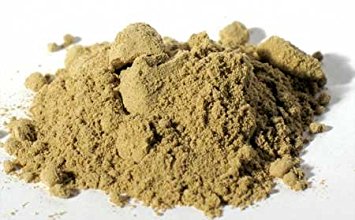 1.
Eases anxiety and depression
Kava contains special compounds known as kavalactones.
These compounds promote the health and functions of the brain as well as the central nervous system. Additionally, the chemicals generated from kava root powder helps prevent convulsions. Kava is also useful in fighting anxiety and depression.
2.
Helps with addiction and alcohol withdrawal symptoms
If you are
looking for better way to quit alcohol or drug use, you should consider
replacing it with kava root powder. You will still get "high," but in a more humane way. In other words, the normal functioning of your body won't be disrupted in any way. Additionally, you will not be at risk of getting diseases that are associated with alcohol, and drug abuse, including damaged liver, kidney, stroke, and heart diseases.
Kava root powder is also recommended to people who
are dealing with alcohol and drug withdrawal symptoms. It acts as an anti-craving agent, meaning that it helps alcohol and drug users to stay clean. Kava may also help users of kratom and opiate to ease the symptoms associated with these drugs.
3.Fights cancer
There are many diseases that are distressing, and cancer is one of them. The good news is, this condition can be treated
naturally, and kava root is one of the solutions. Kava contains a compound called flavokavains, which has been found to help stop the growth of cancer cells. Some studies claim that this compound works by denying cancer cells nutrients that they need to grow. However, you are advised to speak to your doctor before using it.
4.Can ease menstrual cramps and hot flashes
Kava root has the ability to reduce pain, which
means that it can ease menstrual cramps. It's normal for women to experience
mood swings and sweat inappropriately, especially when they attain menopause age. What's even worse is that hot flashes can occur at any time even in the middle of night when you are sleeping. Changes that occur during menopause can easily be handled if you choose to use kava root.
5.
Treats erectile dysfunction
Studies show that this erectile dysfunction is usually caused by stress, and kava is claimed to be the best solution for treating anxiety and stress. This means that it can be used to cure this condition, but users are advised to speak to a doctor before using it.
Additionally, researchers also claim that kava could be useful in treating premature ejaculations. For example, one study claims that taking 100 milligrams of kava root powder before sexual intercourse can help you to stay longer.
The bottom line
Kava root powder has been used for many years to
treat many conditions and promote better health without causing any serious side effects to the users. So, you can be certain that it's safe and won't cause you any harm. Make sure to buy it from a reputable source, either online or at a local kava bar. Rooted Kava Bar has pounded kava roots, extracts, and all the accessories necessary to make your own kava at home!