Tips You Should Follow To Pass The Theory Driving Test Easily!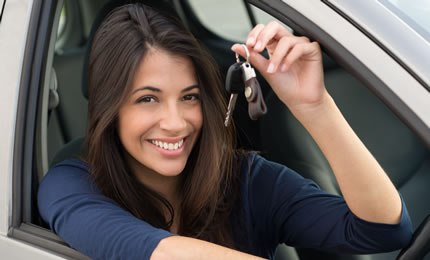 There are a lot of people, who are not confident about taking theory driving test. Besides, this test was introduced in the year 1996. Drivers have to face the theory driving test first in order to become a UK driving license holder. According to the recent studies conducted on the theory driving test, only 50% learner drivers are able to qualify the test and the remaining are not able to answer the questions.
This theory driving test includes 50 questions in total and you have to answer at least 43 questions to qualify. Another survey which has been conducted on the qualified drivers revealed that only 13% of 1000 qualified drivers have passed. From this we can clearly understand that not only the learners, but also the qualified drivers struggle a lot to answer the multiple-choice questions in the theory driving test.
Here are some tips for all young drivers who want to pass this test in their first attempt itself.
Multiple Choice Questions: Do not panic even if you have selected a wrong answer in your test as you have an option to go back and change the answers according to your wish.
Road Signs: Most of the new drivers often get confused with the road signs during their theory test. We understand that it is quite difficult to remember the road signs and their meaning. Hence, it is better to test yourself by taking the practise tests online. Invest your time more on learning about some tricky signs.
Questions on Overtaking: You will find a lot of questions related to overtaking in your theory driving test. In fact, many new drivers find it very difficult to answer the questions related to overtaking. "When can you overtake on the right?" is one common questions for which most of the drivers answer wrong. Hence, you have to be prepared to answer such questions in your theory test.
Revision: Avoid being overconfident and try to refer as many books as possible related to the theory driving test. There are also lots of apps and sites in online where you can find a lot of information related to the theory driving test. Check all those to pass this test in your first attempt itself.
Imagine: You have to always imagine yourself in the situations given in the test and try to answer them. No doubt in it, this will definitely help you to avoid any confusions while answering the questions in this test.
There are many sites in online which are offering some valuable study materials to the individuals who are preparing for the theory driving test. All you have to do is register yourself with such sites and take the free tests before giving your final theory driving test to make sure that you don't fail. Few sites also offer DVD's as well in order to help the drivers to pass this test easily. Click here on https://www.booktheorytesttoday.com/book/skip to book your theory driving test today!