Tips For Selling Your Junk Car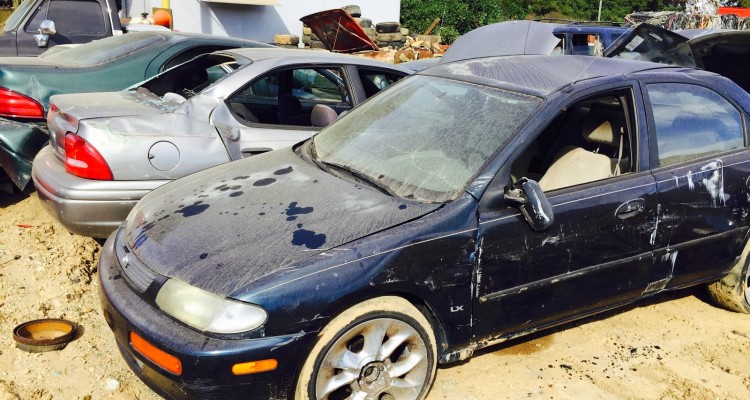 You may be looking at your junk car now and thinking about just totally trashing it and writing it off as a loss. But, did you know you may be able to score some cash? Many businesses or individuals will happily hand over some money for scrap or parts. Here are just a few tips for selling your junk car the right way and for maximum profit.
Make Sure You Can Establish Ownership
Salvage lots and scrap yards are unable to purchase a vehicle from anyone but the owner. Make sure you have the title to the vehicle and ownership is in your name.
Determining Value
You read about the importance of determining value when buying or selling a standard vehicle and may not think much of doing this for a junk car, but nothing could be further from the truth. It would behoove you to get an idea of what your car may be worth in this condition so you can more accurately assess quotes from businesses that buy junk cars.
Assess the damage, and research the suggested value on sites like Kelley Blue Book. The more you know about the condition of the car, the better position you will be in to bargain. It is worth noting cars that run will fetch higher prices, even if it will be stripped for parts, because that just suggest a better car overall. If not too expensive, it might be worth making a few fixes to get a non-running car running.
Shop Around
Don't just take the first offer you get. It can be worth it to get in touch with a few businesses. You might also want to call around to nearby cities. You might be able to score a much higher price, making a longer drive to drop off the car, or paying a higher pick up fee, worth it. Some places may not pay anything for a car that is not running, while others might give you a good price depending on the model, make and what is wrong with the vehicle. Prepare your information about the car beforehand to make things go a bit more smoothly.
Considerations for a Consumer Sale
If you are thinking about a private sale to an individual, there are certain lemon laws you have to keep in mind to keep the transaction on the up and up, and avoid any problems down the line. The first thing you should do is familiarize yourself with the laws in the state you plan on selling the vehicle specifically as they can vary. Mileage tampering is prohibited and if there is a problem with the odometer, you must disclose that to the buyer, and must be indicated on the title. The laws that apply to dealers versus a private seller are different.
In many states, you can avoid being subject to lemon laws by pricing the vehicle under a certain amount. There may also be limitations on responsibility based on age and mileage.