Most of people tend to look for the most affordable option for their healthcare plan. Well, it is a good and a wise decision. One of the options for affordable health care plan is the Obamacare. This health plan is good news for people since it can be an alternative for a reliable healthcare. However, we have to warn you, despite the fact that this healthcare option gives you many benefits, there are many scammers that adopt the name and try to get their victims. So, watch out for Obamacare scammers. Here we have several tips that you should check before you apply for Obamacare: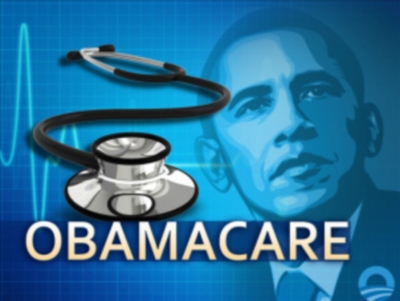 Be Careful in Providing your Personal Information
The target of the scammers is the personal information of their victims. So, you should be very careful in giving your personal information such as your address, and saving account information. When you have a plan to switch your health plan, make sure that you give your personal account to the right party. Sometimes, if we are not careful enough, the scammers can hack our saving account to drain it or to make us sent money directly to them.
Be Careful of Fake Navigators for Obamacare
When you plan to switch your healthcare plan, you may meet people who can give you advice and suggestion to get a better health plan. Well, now you should become very careful in choosing the people that you can trust to help you. It is because many scammers are in disguise as the navigators. They tend to suggest you to trust them and lead you to their trap. Sometimes the scammers also become fake government agents. The fake government agents may call you and try to persuade you to give your personal information. Well, if the same thing happen to you, it is better not to answer them. The target of the call from fake government agents are commonly the elderly. So, inform your parents and grandparents and do not let them to answer such a call.
Be Careful of Fake Card for Obamacare
If you meet someone or you are called by someone who ask you to purchase Obamacare card in order to get the service, you should never buy the card from them. There are several reports that some people become the victim of Obamacare scammers after they bought the Obamacare cards. Well, actually the card to ensure your health plan in Obamacare does not exist. It is just a method used by scammers to get the personal information from their victims.
Be Careful of Fake Obamacare Website
Do you often get invitation to check Obamacare website? Well, you should be extremely careful when you check the websites. In most of the cases, the websites that use the Obamacare health plan tend to be website of certain life insurance or health insurance companies. If you are not careful, you may end up in taking wrong health plan. So, read every single word carefully to make sure that you go to the right legitimate websites for Obamacare.
Those are several things that you should check when you have a plan to switch your current health care plan into Obamacare. Be very selective and very careful in providing your personal information.