The 5 Items Needed For An Amazing Gift Giving Experience This Year
Coming into the new year means there will be plenty of opportunities to give gifts this year. The most fun during this time of year is picking out that perfect child's toy and seeing their face light up when they receive it. With just a couple of items, every child's holiday experience is able to be an amazing one.
Power Wheels
At least once in every child's life a set of Power Wheels has been on the holiday wish list. There is nothing cooler as a four or five year old than driving your own car. For boys, there are four wheelers and trucks available and for girls, there are pink jeeps and cars available. These gifts will be able to last and last, just keep in mind that an authorized Power Wheels service center is a great way to keep these gifts long lasting. When summer approaches it will be so fun to see the kid's light up and drive around on their new toys. This will be an experience that they will not soon forget.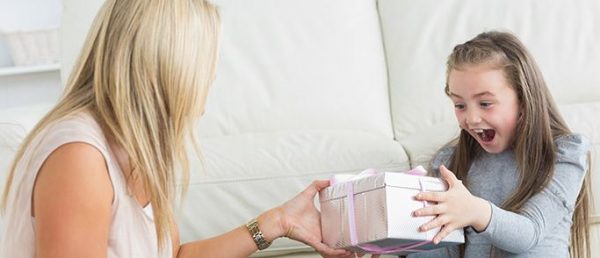 LeapPad Ultra
In today's culture every child wants their own iPad. The next coolest thing for a young child is the LeapPad Ultra. This new and innovative tablet for children is a full function tablet offering wifi access and camera functions, but geared toward the younger generation. This can also create a learning experience for the children. There are several games and activities that are available for the children and will help them learn in the process.
VTech KidiJamz Studio
VTech has once again created an educational, yet fun child's toy. The KidiJamz Studio allows children to write and mix songs with over 10 instrument selections and a microphone that works. This set is great for children who show interest in playing music and want to develop there creative side. This item will give them hours of fun at a time with their friends and help them discover new interests.
Tetris Link
The old school video game has advanced with the technological times. This game now lets children drop their links into the free standing unit to link together the pieces. This game helps younger children not only learn shapes, but also learn colors. Tetris is a classic game that will be fun for a very long time. If you give this as a present this year it could stay well into their teenage years because this is a game that can be played over and over.
Paint Your Rain Boots
Every child needs a pair of rain boots at some point during their childhood. A great gift for the holiday season is a pair of rain boots that the child can decorate by themselves. These rain boots come in many different colors to be perfect for a little girl or a little boy gift.
Children get holiday gift ideas from what is popular in the media. Whether it is high tech Power Wheels or low tech paint your own rain boots, there are five essential gifts that every child needs this holiday season. These gifts are sure to result in a big smile when your favorite child receives one or all of them.