Part Time Hero:Monster Mayham – Spice Up Your Arcade Gaming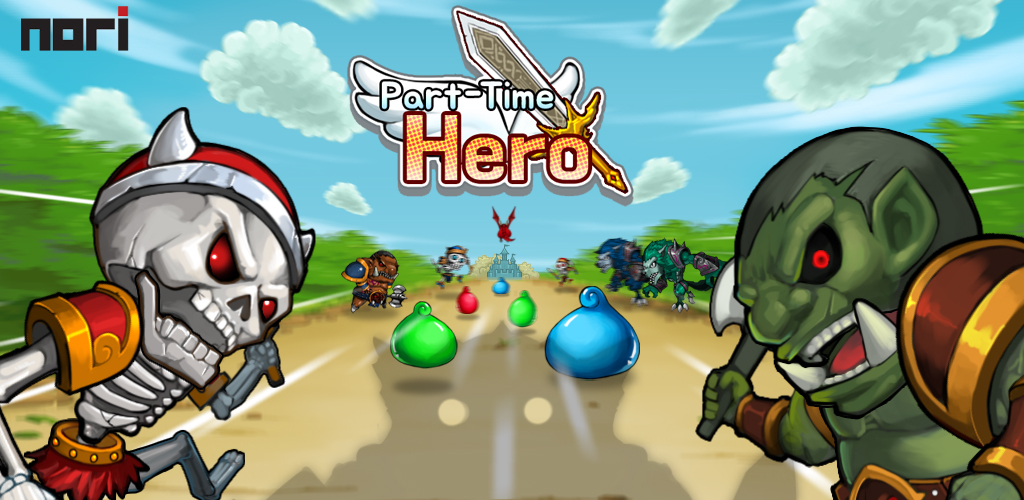 Are you a gaming die hard? Looking for a stunning, ridiculously addictive game to pass the time? Then the Part Time Hero:Monster Mayham game should be on top of your wish list. This monsters killing app is utterly outstanding. It takes your virtual reality gaming to a whole new level.
Theme
This app combines sword fighting, the monster world, collecting treasures and unlocking different chapters in a genius way. It concentrates on incredible monster killing that brings out the hero in you.
With the app installed and running on your phone, you get to explore ten exciting chapters. With simplified playing, you keep rolling through the different chapters by just tapping the screen to exterminate the monsters.
Once you liquidate the monsters, you get a chance to collect excellent resources that maintain your energy levels while building up breathtaking treasures like red gems and gold.
This app comes with excellent, professional features:
Own sidekick option
Varying playing modes – play as you want – Raze and Activate modes allow you to decide on the desired score in different challenges
Features different monster characters – The choice on the monster you want to play with and against is left to you
Allows for ranking and treasure collection
This app beats all other mobile games in the market with its bonus activities such as:
Sidekicks and main character upgrade
Allowing part-time tasks
Concept of power ups – Conclusive upgrades that bring about anticipation and a challenge to unlock them
On Attacking enough monsters, an action bar pops up full, equipping you with special moves like the electric shock or the blade storm, which quickly wipes out monsters
Online gaming – With a good internet connection, you get to face other Part Time Hero:Monster Mayham enthusiasts from all over the globe
All these exceptional concepts make this game more than just a typical battlefield adventure.
What makes the app more momentous and superior?
Opening the game instantaneously brings about a world transition into the monster world, with monsters taking off following your heroic arrival. Monster killing sensation fills your head, keeping you on toes as you strive to eliminate the savage.  The key feature that stands out for this app is the friendly user interface. This is illustrated by the ease of playing the game by a way of just tapping the screen without many other complications. A wide range of monster characters is another feature of the game. This comes alongside friends and sidekicks to assist an aggressive player in accelerating the zeal. Every winner has to make some good money to pay these sidekicks so as to continue reaping from them. Appzil has also made this app with a feature to reward players who get breakthrough in overcoming multiple monsters invasion. This provides them with a direct move to the next chapters, thereby motivating one to keep playing more, which in turn leads to game addiction.
Wrap Up:
The superior features of this arcade game make it phenomenal. It brings out a fantastic gaming atmosphere, making it rank top among the virtual reality games. So don't be left out. Try this game today and see for yourself.
Available on Google Play Store:
https://play.google.com/store/apps/details?id=com.nori.PartTimeHero