Must Have Android Apps Of 2014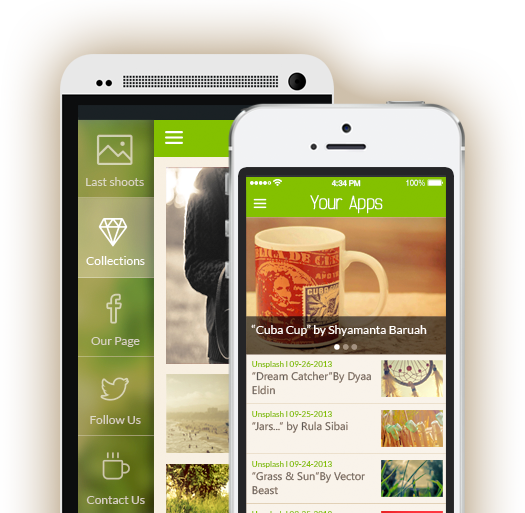 So you got a new Android tablet and are searching for applications to download for it. Let's look at some of the top applications for the android operating system.
Document Management
First, there is Google Drive. This application functions like a thumb drive on your tablet. It allows you to store all your files in one place and access them in a fast and convenient way. You can edit and revise your documents through this application. Evernote is a great note taking application. You can create to-do lists, take notes, or capture photos.
Popular Websites
Wikipedia is the popular multi-author encyclopedia. The Wikipedia app places it at your fingertips. The Internet Movie Database application is one of my favorites. With IMDB app, you can search for information about movies, actors, and more. You can make your list of favorite movies and do much more.
Tools
Tiny flashlight is a cool must-have application. It allows you to use your smart phone or tablet screen as a torch light. It features different light sources and options. Looking for a photo editing application? Try Snapseed. It offers all the Photoshop tools and more. Alarmdroid is an alarm clock application. The flip'n'snooze feature allows you to turn your phone or tablet over to catch some extra sleep.
Finance
Mint.com Personal Finance allows you to manage all your accounts in one place. You can create a budget or track your spending with this amazing application. It is just awesome!
Music and Video
Try the TTpod application. This is one of the most downloaded android music applications. You can seamlessly listen to hours of music with this application. It supports many types of music files. Tunein Radio is one of the top internet radio applications. You can access over 70,000 radio stations and 2 million podcasts from around the globe.
Personalization
Looking for some cool applications to personalize your tablet or smart phone? Checkout the AppMgr III! Application Manager III will help you organize and manage all of your android applications. It gives you the ability to move, hide, or share applications. Try the PicSpeed HD Wallpapers application. Featuring over 500,000 HD wallpapers, this application allows you to infinitely personalize your tablet or smart phone. It also provides cropping and editing options.
Games
No matter what type of games you like to play, there is an application for you. Popular role-playing games include Minecraft and Terraria. If you like board games, try the android versions of Monopoly and the Game of Life. Popular card games include UNO and Friends, and SkipBo. If you like game shows try Wheel of Fortune, Jeopardy, or Family Feud. Solitaire lovers will like Fairway solitaire, Great Solitaire, or Full Deck solitaire. For the gamer who likes the Las Vegas experience try out the slot games by Topgame and Zentertain Limited. These include Slots Vegas, Slots Zeus and more. They are great slot games with crisp graphics, a good winning percentage, and fun bonus games. If you are a word game buff, try out Boggle or Astraware word games.
No matter what you are looking for, there are a huge variety of android applications available. So what are you waiting for? Get out there download those apps! Search your favorite android apps on Google Play.
Neil Grayson is a developer and a programmer who has an immense passion for anything technology. When he is not working on his projects, he is sharing his knowledge on Afrodigit.com: Africa's most informative tech website where he recommends that you read some of his posts.