Making A Tired Sofa Look Great Again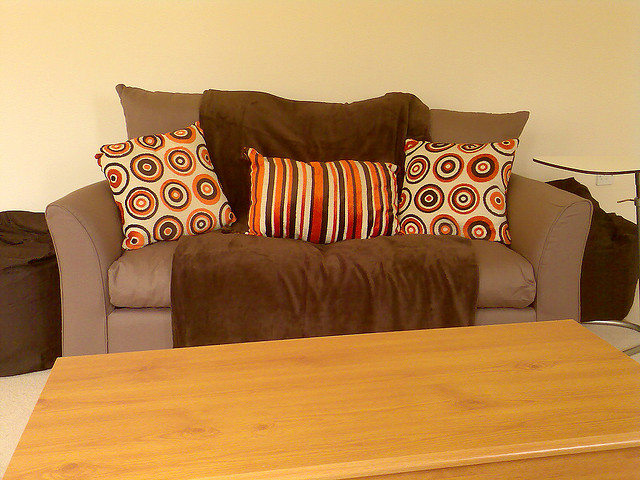 A lot of us invest heavily in good quality sofas as we spend so much of our family lives in the living room. Even with regular maintenance and cleaning, over the years, your sofa can start to look worn and ragged. We can get attached to our furniture, especially if it is comfortable, so if your sofa is starting to look a little threadbare, there are things that you can do to bring back some life to it.
Reupholster your Sofa
Dye the Material
Professional Cleaning
Add Cushions
Add Throws or Blankets
All of these can have a dramatic effect on the aesthetic looks of your sofa although they do vary in price. The one that is most suitable for you will depend on your taste and your budget.
Reupholster your Sofa
A quick search of the internet should throw up a lot of companies that can reupholster sofas in Melbourne. The price of this will vary between companies, and another important factor affecting the price is the material that you are looking to use. You will need to make sure that the main structure of the sofa, including the springs, are all sound and in good condition. Otherwise, this could be a futile effort if the sofa is not going to be comfortable. Lots of companies will offer you a free quote and will check the sofa properly to make sure that it is viable to reupholster without any structural changes. If there is any structural damage, then this may be able to be fixed, but will increase the price. Make sure that you always get multiple quotes before proceeding.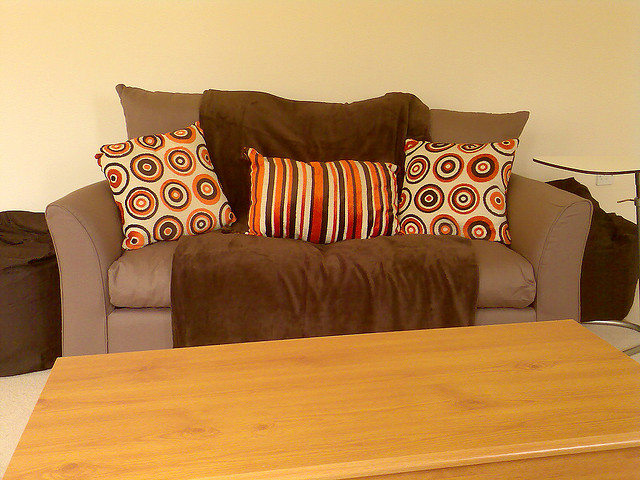 Dye the Material of Your Sofa
With some sofas, you can remove most of the material covers, which allows you the option to dye the material if you get any unsightly stains or blemishes. This option is not going to be suitable for all sofas, but dyeing your cushions and covers is a great way to bring new life back to your sofa. You will need to choose the dye properly and follow all of the instructions accordingly. If you are not careful, this can get messy, so take your time and plan accordingly. You can add a breath of fresh air to your tired looking sofa for very little cost at all.
Professional Cleaning of your Sofa
Another way to bring back your family sofa to life is to have it professionally cleaned. There are many companies that offer this service and they can have your sofa and chairs looking like new in no time. If you have stains in the material, a lot of these can be removed using professional cleaning products, depending on what the stain is. You may just be surprised at how good your old sofa can look after being professionally cleaned!
Cushions, Throws, and Blankets
A relatively cheap and easy way to spruce up your sofa, and even hide stains, is to add some strategic cushions, throws, or blankets, which can hide anything unsightly. Having a blanket on your sofa from day one is a good way to keep the material underneath in good condition and to avoid stains and marks to the material. If you are looking to freshen up your living room, you can even buy a new blanket very cheaply, which can suddenly add a completely new dimension to your sofa. Of course, there does come a time when you have to say goodbye to your favourite sofa as it is beyond repair and just too old. There are many companies with sofas in Melbourne for sale, so with a bit of looking around you may just find a new best friend for your backside! Just take care of your new sofa and you can make it last for years to come and keep it looking great.