There is a good chance that you are like many other people and you do listen to music. If you pay any attention to what's hot now, you are probably already familiar with the name Cher Lloyd. You've heard her songs and you probably dance to them all the time. After all, they're ridiculously catchy and she's absolutely gorgeous. If you are a fan, you've probably been following Cher ever since her days on X-Factor. One day, she rocks crazy makeup, but the next day, she goes for a more natural look. If you find yourself wanting to look like Cher Lloyd, it's not nearly as hard as you may think. You can do your own hair and makeup just like she does and it's really simple. Here are a few ideas.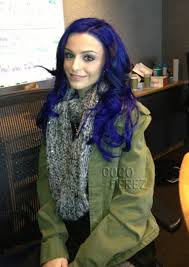 Getting Cher's Hair
As you can see, Cher always has some pretty amazing hairstyles. When you are choosing the right one for you, you may want to think about what will be the easiest for you to maintain and what you are willing to do to your hair with chemicals. If you thought that Cher's bright red hair was by far the prettiest and you are willing to dye your hair to get her look, then by all means, press on. If you have dark hair naturally, you will want to pre-lighten your hair with some bleach to get it as bright as hers. If you have light or blonde hair already, then you're already set to go. Get some red hair dye. Special Effects Candy Apple Red will be your best bet and get it in your hair. Your hair will turn out a nice, bright red like Cher's and then you will be able to style it however you want.
Getting Cher's Makeup Look
Cher's makeup is not something that is very difficult to replicate at all. You will just need a few essential products and chances are that you already own them. Make sure that you start with clean skin. The first thing you will want to do is have some foundation on hand to balance out your complexion. Any kind will do just fine, but one that provides an airbrushed finish is best, such as Revlon's PhotoReady Airbrush. Apply this along with some cream blush, such as Maybelline Dream Bouncy Blush. You can use a bit of bronzing powder if you want to do any contouring. Get some black gel eyeliner and use it on your top and bottom eyelids. On the top, you will want to wing it out a little bit for some added flair. Finally, use a bit of mascara for definition as well as some pink lip gloss and you're set to go.
Cher is an idol for many girls and women alike. If you find yourself wanting to look just like her, you are not alone. With a few essential products and a bit of time dedicated to doing your hair, you can replicate a look of Cher's and make it your own. Good luck!
About the Author: Ginny O'Connell is a London based makeup artist who blogs about fashion, beauty and celebrity secrets. She guest writes articles and product reviews for Mandalyn Academy in Utah.