Ingredients You Should Look Into While Buying Face Scrub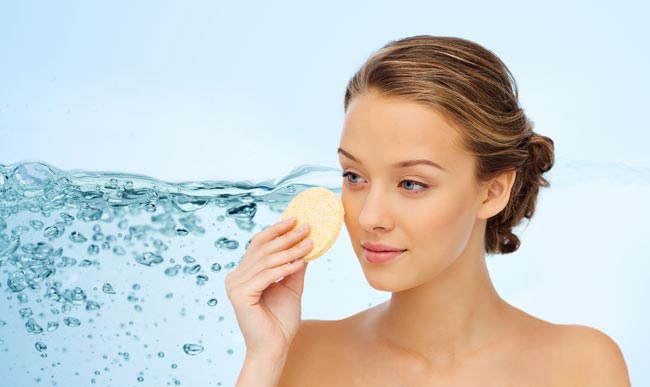 Skin is a sensitive body organ and it needs a lot of care for you to maintain its health and have a beautiful look. There are many factors that leads to skin dullness and other imperfections. For you to make your skin bright and maintain the glow, you need to exfoliate once or twice in a week. Exfoliating will help to get rid of dead and damaged cells, which get accumulated in your epidermis making your skin to look dull. By eliminating all the dirt and dead cell from your skin, you will look bright and glowing. There are so many ways of exfoliating your skin but face scrubbing is mostly used. When selecting a face scrub for use on your skin, you should be careful on the ingredients used, for you to get optimum results. Below are the ingredients that should not miss in your face scrub for you to get the desired results.
Know Your Skin Type
For you to be able to select the right face scrub, you should first know your skin type. There are different skin types raging from normal, dry, oily and combination types. Each skin type have a face scrub that works well on it. A good face scrub should leave you feeling soft and clean and make your skin look bright.
Surfactants
Surfactant is a good face cleanser as it gets rid of dirt, debris and oil. It also have a soothing effect on your skin and it helps to neutralise the harshness of cleaning agents. It will make your skin clean and leave you with minimal irritations. Use of products with this ingredient will help to open up your pores, making you to look bright and reduce acne breakouts.
Emollients
This ingredient is very essential in your face scrub, as it prevents you from feeling tight after cleaning your face. It is the best exfoliator for dry skin, as it helps to hydrate your skin and make it fell soft and smooth. This ingredient helps your skin in locking moisture and it increases the ability to trap water. Using products containing this ingredient as your face scrub will help you to feel moist and have a glowing appearance. Example of emollients includes: ceramides, mineral oil, lanolin and petrolatum. Using emollients products to exfoliate your skin will keep your skin hydrated and prevent it from cracks and dryness.
Exfoliates
Your face scrub needs to contain exfoliates for it to make your skin look bright after cleansing. Ingredients like alpha hydroxyl acid and citric acid will help to remove all the dirt and dead skin cells. These ingredients makes the best exfoliator for dry skin as they gently exfoliates your skin without physically scrubbing over it. This will help to care for the delicate skin and prevent it from peeling. Other face scrubs contains seeds and beads which helps to physically remove the dirt and materials accumulated on your skin surface. Glycolic acid is a chemical exfoliate, which penetrates dev in your dermis to exfoliate your skin from the inside. Some of exfoliates are harsh and they cannot be used on sensitive skin. You should know your skin type for you to select a skin exfoliate that will suit you best.
Humectants
This ingredients helps your skin to lock moisture, and improve the ability of trapping and retaining water molecules. Glycerine is the most commonly used humectant, and it works effectively to provide you with a smooth, soft and glowing skin. It will keep your skin hydrated for a long time and prevent it from crack and dryness. Propylene glycol is a humectant which helps to improve your skin texture and moisture content. Exfoliating your skin regularly using products with humectants will help to improve your skin texture and make it to stay hydrated all through.
Conclusion
Skin exfoliation is a procedure that is recommended to be done once or twice in a week. It aids in eliminating dirt, oils and damaged cells from your skin. This will help to improve your skin complexion, making it soft, smooth, bright and glowing. When selecting face scrub for use on your face, you should check on the ingredients used to ensure it works effectively to deliver excellent results. It is recommended to know your skin type, to make it easier for you to select the best face scrub for you. A good cleanser should leave you feeling fresh, clean and free from dryness. These ingredients are incorporated in different face cleansers and you should check on the list of ingredients used before buying face scrubs.