How To Start An Office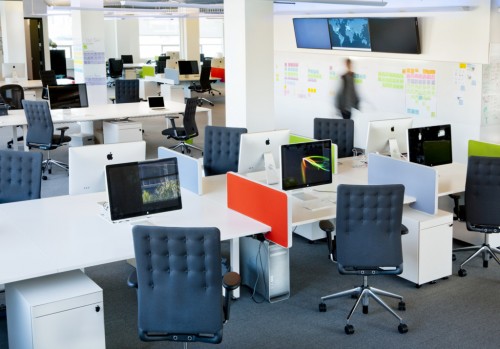 The decision to start an office may be one of the most frightening, complex and unfamiliar decisions that you will ever have to make. After running my business for two years and employing my first member of staff I saw that we had outgrown my office at home and decided to take that leap.  I rented my first ever office space in Suffolk and I learned a few things along the way.  So I've put together this guide to help you through the process of starting an office and help you make the right decisions that are essential to your success.
Stick to a Budget
The most important task that will ensure the success of this project is to start a budget. Unless you have an unlimited supply of money, the finances required to start an office will be your most limiting resource. A simple spreadsheet that details each one of the sections listed below will help you calculate the total cost of starting your office.
Could you Work from Home?
Running your office at home can save you a lot of money. But there are several questions you need to answer before you make this decision. Consider each one carefully and the impact it will have on your business and the other people in your home. Do you have the space? Will it disrupt the rest of the house? Will the rest of the house disrupt you?  Will visitors and customers be visiting your office and if so does it convey the image that you want?  Get off on the right foot and success will be yours. Start on the wrong foot, you will struggle through the remaining tasks.
To Buy or Rent?
If working at home is not right for you, your business and your family, you will have to find office space outside your home. Commercial property can be unfamiliar territory, but the task is important. I can't tell you the number of hours I spent researching commercial property in Suffolk before I made my final decision.  Determining the right amount of office space in the right location will help the business over the long term.  But regardless of area, if you are just starting out, it will most likely be more beneficial to you to rent rather than buy.
Only Acquire the Furniture You Need
Regardless if you will be working at home or in office space outside your home, you will need office furniture. Some office furniture will be expensive and some may be inexpensive. Some will be necessary and other furniture will be nice-to-have.  Initially, only buy what is necessary and make sure you check sites like Ebay and Gumtree as you're likely to save yourself an absolute fortune!  Or if money is really tight and credit is a problem, you can rent office furniture.
Essential Office Equipment Only!
In addition to furniture, your office will need a variety of office equipment. It is at this point in the project your budget can really get blown.  Stay within your budget by getting only the office equipment that is truly necessary.  And again, be sure to look for bargains!
Don't Forget Office Supplies
Last, but not least, are office supplies. This will most likely be the smallest line in your office start up budget, but it can't be overlooked. Office supplies are not expensive but they must be accounted for in order to avoid spending more money than you have. Don't spend too much time on this task, but at the same time make sure it is not forgotten.