How To Properly Upgrade Your Truck?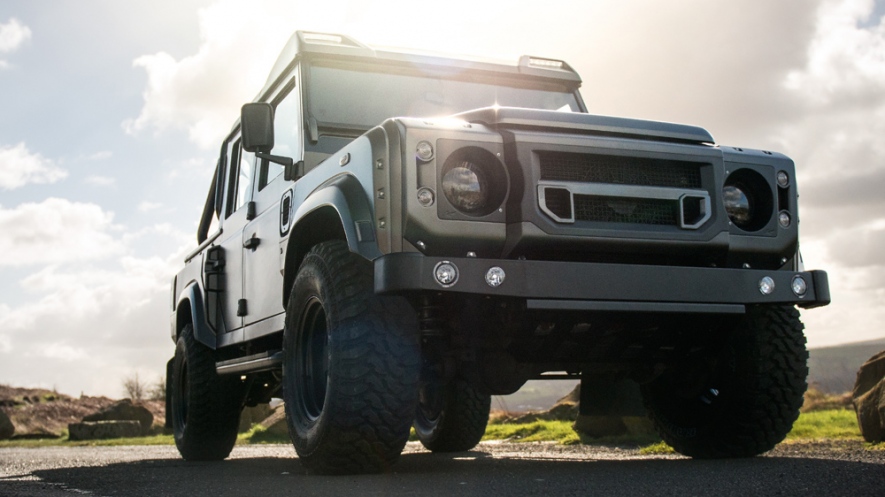 Your truck can be upgraded in different ways to increase its functionality and safety. As an example, you could choose GPS device to ensure that you take the right route. This is important if you go to different places to carry items based on consumer's orders. With GPS, much of your problems can be solved, because you will be able to choose the most efficient and shortest route. You don't have to choose the suggested routes and you can decide taking alternate roads. When you are carrying 80,000 pounds cargo in a trailer during snow, sleet and hail at night, you won't be able to see the outside situation clearly. So, you will be able to reach your destination more easily, because you depend on GPS technology. You may also upgrade the visual look of your truck by using black tires with name of your company printed. You may check local services that can add this kind of details to your truck.
You may also choose to upgrade your truck with aerodynamic and well designed scoop hood and scoop roof. They should help to improve the air flow over your trailer and tractor. It should be quite easy to improve fuel mileage and reduce wind drag. Your truck will look cool and you will have more head room inside the cab. In fact, the extra headroom could allow any trucker to actually stand inside the truck's cab. For a long-distance driving, the extra headroom should provide you with more flexibility and comfort. Some trucks are equipped with a tiny sleeper compartment, allowing drivers to rest during a long trip. There could be enough room for basic furnishing and appliance, such small refrigerator and TV.
It is also a good idea if you include the APU or automated power unit in your truck and it has become a relatively popular feature among truckers. This will ensure that many devices inside the truck will work properly. It is especially true when you have refrigerator, small TV and other devices in your truck. You may also enhance the dashboard of your truck and this could make your truck to look excellent from the inside. Cabin modifications could ensure that the inside of your truck will look like an airplane cockpit with many gauges that tell more about the condition of your truck. For this reason, you will need to install various sensors to show the cargo gross weight, manifold pressure, oil levels and fuel levels.
It is also a good idea for you to choose weight gauges to improve the condition of your truck. This will allow quick inspections by the state patrol and you will be able to proceed immediately with your journey. It is quite likely that truck will be weighed to ensure safety on the road, especially your route involves narrower roads and bridges. However, the main benefit of such feature is that you will be able to monitor the weight of the cargo yourself. You won't accidentally carry more loads than necessary.