How To Build A Powerful Content Marketing Strategy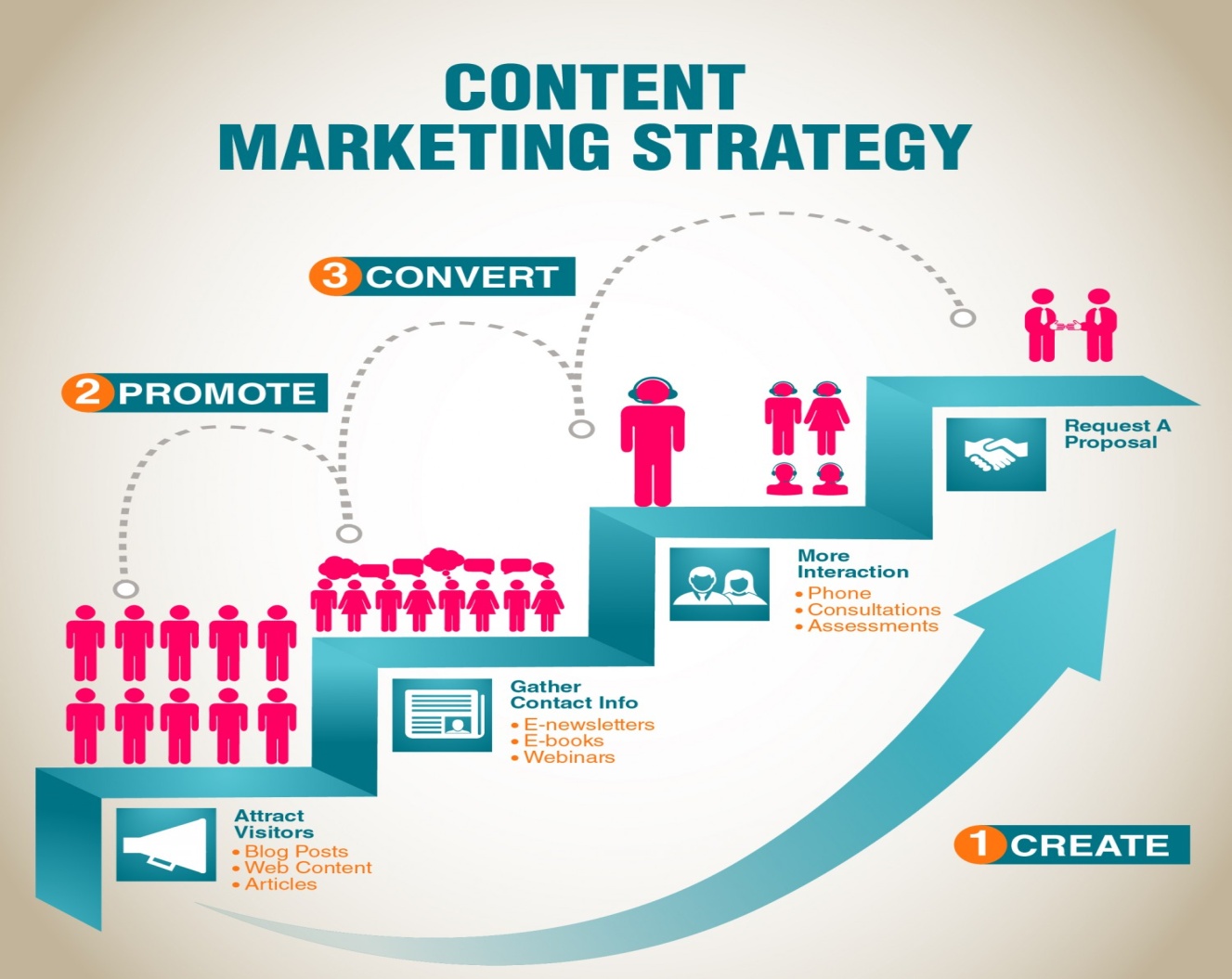 For us to have a look at the content marketing strategy, it is important we be well informed concerning the definition. It is not easy to get a comprehensive definition of content marketing. However, there are some few basics that we can put in mind as we deal with this broad subject.
Content marketing strategy involves producing and publishing content online with the aim of providing valuable information to the customers so as to attract more of them to your product and maintain loyalty.
From the definition, you can see that content marketing goal is to attract the customers.
This marketing method can be used with the various marketing techniques that are available. It has components such as visual content, blogs, social media networks as well as premium content assets.
Why you need to Document Content Marketing Strategy
You not only need to have a content marketing strategy, but also need to document it. That is advantageous in a business in that:
A documented one makes the business to be more effective at content marketing than the ones that lack
The business will feel the challenge of content marketing strategy is not that much high
You can easily justify the amount you spent on your content marketing strategy since you have a well kept record
What should be included in a Content Marketing Strategy?
You may decide to view content marketing strategy as an important outline for your business as well as needs of the customer and how your content will meet these needs.
There are no definite templates that one should use when building a content marketing strategy. However, the following basic components should be included as they will go far ahead in making your plan successful.
Understand your Business Plan for Content Marketing
In this scenario, you take a look at the goals that you have set for your content program, which unique value you are aiming at providing via your content, as well as the basics of your business model.
Take a keen look at the obstacles that you may come across. That will help you to figure out early what kind of action you should take in case such a challenge occurs. There also many opportunities that one can come across while executing your plan. These should as well be taken care of.
Know your Audience and the Map of your Content
At this stage, you set apart the specific audience for which you are creating your content. Understand their needs so that the content that you will create can be able to meet them. Knowing their content engagement cycle will turn to be more beneficial to you.
Also, you may consider mapping out content via your buyer's journey so that you can get closer to the goals that they have.
The important thing that you have to bear in mind is that a good content marketing strategy is one that meets the needs of your prospective buyer.
Revisit Your Brand Story
Here, your content marketing is categorized in terms of the messages and ideas that you wish to pass across, the difference between these ideas with those of your competitors and also the manner in which the landscape may evolve once the communication has already been shared with the audience.
Look at the Plan you have Laid Down
This entails the manner in which you intend to get to your story to the other guys, the objectives as well as the processes that will be involved. Also, take a look at how you will connect and establish a comprehensive brand conversation.
Is it Worth Sharing My Content Marketing Strategy with Other Teams?
It is important that you let everyone in the organization have access to your content marketing strategy. That includes those whom the marketing process may not directly involve them.
Sharing the strategy is critical in a large organization since the various teams get to stay on the same page and thus reduce the possibilities of duplication. Each person is also made to work towards achieving the same goal of the content marketing strategy.
Of course communicating your strategy will depend on the culture and structure of your organization. At one time, you may find it beneficial to share out your full documented strategy.
Photo Source
https://www.google.com/url?sa=i&rct=j&q=&esrc=s&source=images&cd=&cad=rja&uact=8&ved=0ahUKEwi1x5-d9fjKAhWGQZoKHVi2DsEQjRwIBw&url=http%3A%2F%2Fwww.keys4up.com%2Fblog%2Fcontent-marketing%2F&psig=AFQjCNGPU_RhPgX61q917RJaxCZnXJg4Iw&ust=1455596372824622