How Families Can Get Back On Track With Their Financial Planning
Financial planning can be an overwhelming task, especially when you have other mouths to feed and care for on a day-to-day basis. Families oftentimes struggle when it comes to finances and how to prepare accordingly. It's understandable that these struggles occur seeing as one or two parents have to take care of multiple children and sometimes their own parents. Although it's a daunting, relentless and seemingly never ending task to stay financially prepared and stable as a family, it can happen and with the right planning, families can get back on track with their finances.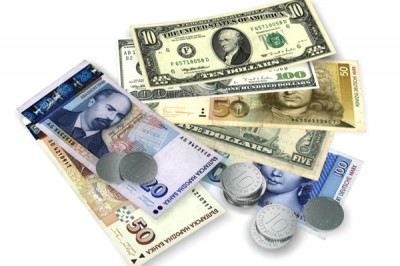 Common Financial Setbacks
The first step to financial planning is to look at what's not working and what's putting you and your family behind. Before a family can move forward with their financial planning, they must understand their weaknesses and/or what's hindering their progress. There are of course common financial setbacks that families don't have any control over, such as hospital bills, emergencies, etc. However, with the right planning, these unavoidable setbacks can have less of an impact than they normally would.
Some common financial setbacks that families can avoid include lack of planning to save, dipping into savings, lack of understanding and no budgeting. When proper budgeting and planning don't occur, families make financial errors, which force them to spend money in their savings or investment accounts.  Savings and investment accounts are the first thing to go when budgets get squeezed and too many times that is a deadly spiral for families to fall into.
Financial Planning Improvements
The best thing families can do to improve their finances is to track their expenses and incomes.Budgeting is key. It includes a breakdown of expenses, incomes and frequencies of each.You have to know where your money is going before you can make sound decisions about what to spend and what to save.
Once an accurate budget and schedule are formed then other improvements can be made, such as identifying what spending patterns are necessary to the budget or what routines can be restructured to make the schedule more efficient. Once the items, services and routines that need to be removed or restructured from the budget and schedule are noted, only then can efforts be made to improve upon them.
Ways to Save
There are several ways to save money, but given the complexity of any individual family's situation, some ways only apply to specific families. However, generic guidelines exist that any family can take advantage of, such as cutting down on impulse purchases, owning a car beyond the time that the loan on it has been paid off instead of buying a new one every 4 our 5 years and paying off your high interest credit cards faster than your other cards. For an assortment of specific ways to save you can always consult a professional financial planner for any financial planning services you may need. There are a myriad of ways a professional can help people find areas in their financial lives where they can save money.
Avoid Future Pitfalls
Once you've formed a budget and schedule, identified common setbacks with you and your family's financial planning, and started saving, now it's time to keep your family on the right track. The best way to do that is to avoid future pitfalls and mistakes.
Make sure your family has a rainy day fund. This fund should be large enough to last your entire family between 6-9 months of living expenses in cash at all times. That helps buffer them from the times where the car blows up or some other major expense comes up.
The thing that sets financially prepared families apart from the financially unprepared ones is the dedication and self-control to continue budgeting, saving money and avoiding unnecessary purchases. If families can do these, there's no doubt they'll be able to get back on track with their financial planning.
Gregory M. Reed, CFP® with Raymond James Financial Services, Inc. Greg is a member of FINRA and SIPC. His office is located at 3201 S. Providence Road, Ste. 102, Columbia, MO  65203 and he can be reached at 573-777-1934 or by visiting his website, www.raymondjames.com/gregoryreed.
The information contained in this report does not purport to be a complete description of the securities, markets, or developments referred to in this material. Any information is not a complete summary or statement of all available data necessary for making an investment decision and does not constitute a recommendation. Any opinions are those of Gregory M. Reed, CFP®  and not necessarily those of RJFS or Raymond James.