Homemade Accessories: 5 Hygiene Products You Can Make At Home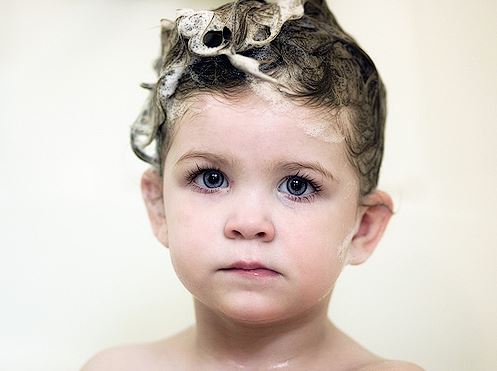 Hygiene products are important things to have – sometimes we forget how important until we don't have them. Because the demand for these products is high, many products are priced outrageously. It is possible to make many of the most commonly used hygiene products at home for a fraction of the price of what they cost in stores.

Though you might have to step outside the home to pick up the products you need for this project, investing in some glycerin can net you so many bars of soap that you won't be shopping again for a year or two. Soap-quality glycerin can be safely heated and put into silicone or plastic molds to cool and harden. Homemade soap makes an excellent, elegant gift as well.
Making Shampoo
If you're willing to think outside of the box, chances are you have the ingredients sitting right in your kitchen to make your very own shampoo. The only ingredients in the home treatment are 1 tbsp. of baking soda and 1 cup of water. It can be mixed in a double batch and stored in an empty shampoo or other bottle. To use, just shake the bottle and squeeze solution onto your hair, massaging as you would with any other shampoo, and rinse.
Making Toothpaste
Brushing your teeth is an essential part of staying healthy. No one wants gingivitis, and professionals at Smith Family Dental know it can be reversed with proper cleanings. You can even make your own toothpaste to help keep teeth clean and fresh. Making it yourself is yet another practical, money saving idea that uses the very same ingredients as shampoo. Homemade toothpaste calls for 2/3 cup of baking soda with water added to your desired consistency; a paste, of course, is best. You can stop there, but most people prefer a standard mint in their toothpaste. 10-15 drops of food-grade peppermint essential oil or 1-2 tsp. of peppermint extract will round out the recipe. The resulting mixture should be stored in an air-tight jar or plastic container.
Making Conditioner
If you're wondering how to complete your homemade hair care routine, homemade conditioner is the perfect follow-up for a baking soda and water shampoo. The surprise ingredient? Apple cider vinegar. You might be wary, but 1 tbsp. of the versatile vinegar to 1 cup of water shaken and kept in a plastic bottle is great for your hair. Shake the bottle, apply to hair, let it rest for about two minutes and rinse as usual. Your dried hair won't smell like vinegar at all, but will be smooth, soft, and flyaway-free.
Making Eye Makeup Remover
For such a simple product, eye makeup remover can certainly cost a pretty penny. An equal combination of witch hazel, almond oil, and filtered water should be put into a bottle, then shaken. This makes a great makeup remover that doesn't clog your pores, sting your eyes, leave your skin greasy or expose you to harsh chemicals.
Instead of spending tons of money on hygiene products, take a look in your kitchen. Chances are you have many of the ingredients necessary to ditch brand name products and get back to basics to save money, have a healthier family, and help the environment.