Guide to Getting a License in the U.S. as an Expat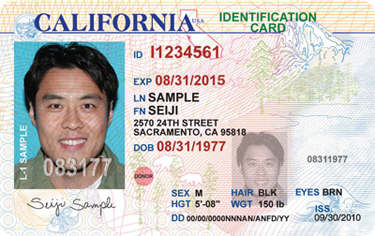 If you are coming to the U.S., you'll need a driver's license to get around all but the largest of cities and towns. While the United States does issue licenses to expats, obtaining one can be a matter of getting your paperwork in order before you travel and taking action once you arrive. Work through these steps to get your license. The sooner you get a driver's license, the better — public transit is not reliable outside of major cities.
Learn the rules – Every state has a Department of Motor Vehicles (DMV) that issues diver's licenses. Obtain a list of rules of the road from your state's DMV, then study the rules. These discuss issues including safe driving speed, acceptable use of cell phones while driving, legal blood alcohol limit and other matters. Once you feel comfortable with these rules, take a written driver's test. Depending on where you're living, these materials may be available in your native language. Pass the test to receive a driver's permit.
Practice – Your permit allows you to practice driving with an experienced adult in the car. Have a friend or family member drive with you or take lessons from a driver's school. Practice driving on highways and small roads, at night and during the day. Once you feel used to driving in America, go for your driver's test. Depending on where you live, you might need to schedule this in advance.
Purchase insurance – Many states require you to have driver's insurance, but you may also want to consider medical insurance such as expatriate insurance, a flexible plan designed with the foreign traveler in mind. This type of insurance will cover your medical expenses should you become injured in a car accident.
Pass the vehicle test – Take a road test to receive your driver's license. During this test, an instructor will issue commands while you demonstrate your driving abilities. Drive safely and follow all commands and you will pass the test. Once you pass, you will receive a temporary license on the spot and a permanent one via mail. If you do not pass the test, you may need to wait a certain amount of time before taking it again.
Provide paperwork – To get a U.S. driver's license, you'll need to show identification such as a passport, I-94 card or green stamp. You will also need a photo identification, proof that you reside in the state in which you're applying for a license. Finally, you'll need to take a quick eye exam. Take the steps on the day that you successfully pass your vehicle test.
Especially in large cities, Department of Motor Vehicles offices tend to have long wait times for tests, appointments and licenses. Factor this into account as you work through the steps needed to get your license. Arrange alternate modes of transportation in the meantine, such as public buses, carpools and taxis.
Once you have your license and your vehicle insurance, why not celebrate with a road trip? It's a classic American tradition that also helps you see more of the country. Safe travels!