Getting The Best Out Of Apps: The Future Of Stock Market Trading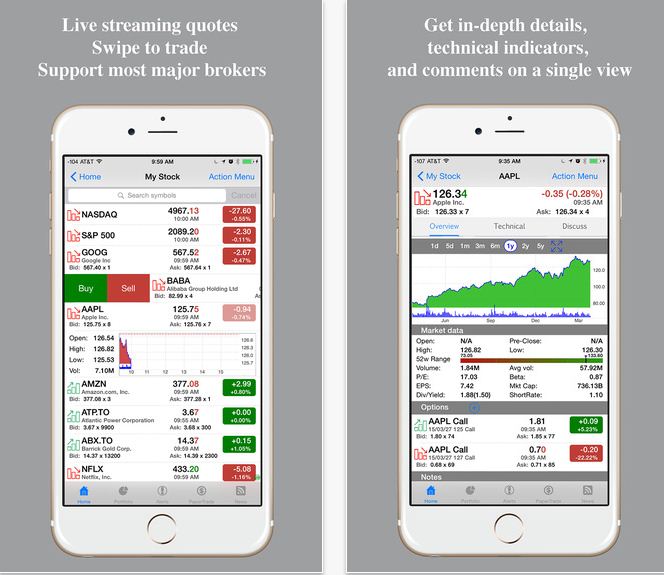 Stock market trading has got simpler and easier than ever before – thanks to stock market apps. Today, an investor doesn't need to work hours thinking about stock market trading – while commuting or while, at work, the app gets everything done.
How Apps Help You Automate Trading 
Today, the majority of individual trade is executed by mobile apps – a space which was acquired by computers. Due to its compactness, integration in our day to day life, the stock market apps have got a real lead over computer users.
Going strictly by the numbers, apps like IIFL apps are getting users across the globe to switch onto mobile apps. And there is a huge potential in the stock market space – thanks to acute smartphone penetration.
In this case, the investor doesn't need to stay glued to their screen and watch out the stocks, they can just automate things by setting up price alerts, trade alerts and a flurry of other things.
Case Study: IIFL Mobile App
Computers were great, but there is always something new coming up in the field of technology. One such thing was Smartphone. It helped the world put a lot of things on an app. While food companies allowed the users to order with a swipe, the stock market companies did the same by allowing users to trade through a swipe. As with food companies, not all the companies allow this level of sophistication, there are just a few like IIFL markets that allow the users to conclude the transactions on the go.
Availability And Cost 
Apps are usually rolled out for free, and leading stock market apps like IIFL money, compare that to a Rs 25,000 cost of a basic computer and zero maintenance against hefty fees paid by computer users. Moreover, their developer teams develop the app in such a way that it is compatible with a wide range of smartphones, thereby taking the new and wholesome stock market trading experience to every personalized. In IIFL's case, it uses predictive analysis to know what options are frequently accessed by the users and then put up the options accordingly.
You can download the stock market app like IIFL Money and see for yourself how it delivers a quality trading experience and paves a way for modification of the good old methods of stock market trading. This app is available for free on both apple and android platforms.
Apps have got huge success. With the downloads of individual apps going beyond the number of total software installs, it might just be a change that would transform the way people trade and know the stock markets. Of course, these improvements are not exhaustive, and there is a lot to be done. But app ecosystem facilitates even that by the form of updates.
With smart price alerts, free access to award-winning research and over 80% of positive feedback, IIFL Markets is set to take the lead amongst the stock market apps.