Finding Legal Representation When You Cannot Afford It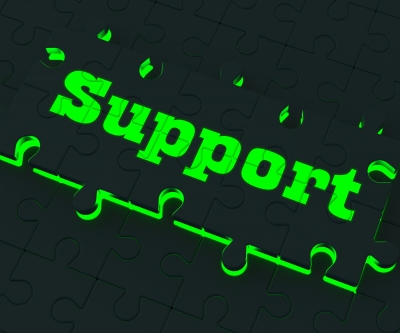 Lawyers are highly knowledgeable and highly skilled; their services are typically crucial when it comes to handling most legal matters. Hence, they get paid a lot for what they do, and their time is highly valuable. Many people in the position of needing legal representation may not be able to afford the high fees that come along with securing an attorney. If you have been charged with a criminal offense, the court will appoint a public defender for you as you are entitled to representation if the state is trying to deprive you of your liberty. But, in some cases, you may be interested in securing differing representation.  For other types of legal problems, you will have to search on your own, and here are some tips for finding a lawyer to represent you for free, or at a price you can afford to pay.
Legal Aid Basics
''Legal aid'' is a broad term that applies to various types of legal assistance provided pro bono or for a reduced cost based on your ability to pay. The types of services ,and requirements to qualify, can vary greatly between states. The best place to start would be doing an internet search for ''legal aid services in X area'' on the internet, or looking under the ''legal services'' or ''legal aid'' section of your phonebook.
It is important to note that if you are pursuing a case where you will receive financial compensation, such as a personal injury case, a lawyer will typically work those cases for free anyway, and will collect fees from any settlement you receive.
Federally Funded Programs
There are a number of legal services that run on grants from the federal government; they are typically referred to as ''legal clinics.'' In order to prevent abuse by people who could otherwise afford an attorney, they typically have strict income and resource restrictions. In most cases, the clinics only handle civil matters, such as divorce or social security claims. If you wanted to find a lawyer for a DUI charge, or other criminal matter, they probably will not be able to help you. In most cases, you will be assigned an attorney that works with the clinic, but in some instances, you register with the organization and it refers you to an attorney or law firm that will work your case.
Self-Help Clinics
If the type of legal services you require are more in the form of counseling regarding forms you need to fill out, etc, rather than representation in court, many areas offer self-help clinics. Here, you can meet with lawyer who can answer your questions and help you fill out paperwork. Typically these clinics take place monthly or weekly. You may meet individually with the lawyer, or within a larger group.
Pro Bono Attorneys
Many lawyers will work cases pro bono for clients who could not otherwise afford to secure their services in a traditional way. The American Bar Association recommends lawyers do 50 hours of pro bono service a year—some may do more, while some may do less. Some city or local bar associations actually require their attorneys to do a certain amount of pro bono work each year. Legal clinics can often refer you to someone, or you can reach out to individual attorneys on your own.
Low-Cost Services
In many cases, a person may not meet the income requirements to qualify for  free assistance, yet, they do not make enough money to pay a lawyer, whose fees average a whopping 284 dollars an hour. There are ways to secure representation at a reduced rate. There are hotlines, for example, that can put you in touch with attorneys and charge based on a sliding scale.
Kelli Cooper is a freelance writer who blogs about a variety of legal topics; if you are in need of an attorney in Virginia for a driving-related offense, she recommends contacting CNRLawyers.com.
Photo Credit