Few Things To Be Noted Down While Ordering Chinese Food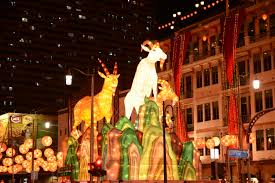 You are most often confused while ordering from the restaurant menu list. The same goes while trying Chinese cuisine. Thus, the need to have full info about the ingredients used in the popular Chinese dishes and its tastes becomes essential. Millions of foodies all over the world like to eat the spicy and tasty Chinese cuisine. Many of them have to eat whatever the staff of the restaurant suggests them. With little information, they can enjoy the meals without any risky elements.
Pointers to Lavish Chinese Food with Ease:
Always maintain table manners and distinct courtesies to enjoy the environment and flavors in Chinese restaurants.
The culture of chopsticks is mandatory to eat light flavorful food.
Instead of ordering other hot beverages, ask tea along with meals. Spicy salted peanuts and veggie pickles are necessary to add flavor to the soft and tender savories.
If you are unsure of the eateries to be ordered, watch the other local customers ordering or eating at the nearby tables. This will surely give you an idea of the most favorable food items.
If anything is written in Chinese, it will be better to ask the waiters or staff for explanation.
The Eateries, which Will help you to Stay Healthy:
It is often found that salt, oil and other fatty ingredients are used to make the Chinese dishes tastier. If you are diet conscious, there is no doubt that you would like to avoid this kind of food items.
In Chinese cuisine, there are many dishes, which are made with healthy herbs and less oil.  Variety of vegetables and seafood adorned the most popular dishes. Hence, you need not worry about adding extra calories in your favorite Chinese meals.
Maintaining the balance of food items is quite necessary while relishing the foodstuff. Fried food and white rice will not help you to maintain good health. You just have to watch the calories present in every food item to save from future health issues. Rice, red meat, noodles and steamed buns dominate the cuisine, but there are quite varied food items, which are made of other healthy ingredients and they are quite tasteful.
It will be best to order every healthy food items to be tasted by everybody present at your table instead of ordering for a single person. The way of cooking the meal differs in every Chinese meal. Thus, you have a choice to ask for the foodstuff, which are cooked by using healthier methods such as broiling, steaming, barbequing and roasting done in oven.
As it is one of the most diverse culinary cultures in the world, you are tempted to eat every dish mentioned in the Chinese menu. To know about healthy and tasty meal, you can verify reputable dieticians' posts about Chinese delivery bath on various websites. The valuable tips mentioned in them will really benefit you to know the dos and don'ts while ordering the Chinese food items.