Best 7 Dog Grooming and Cleaning Products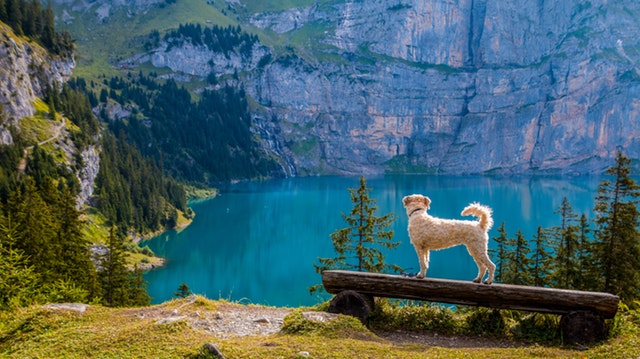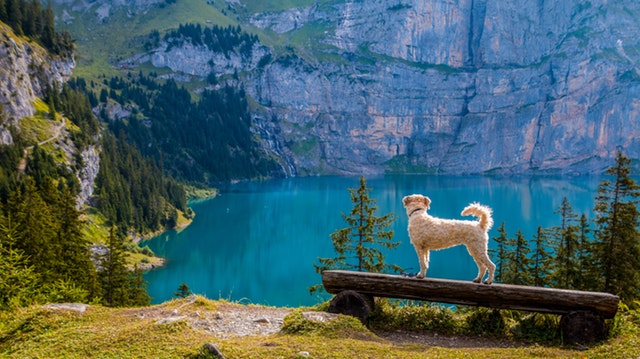 We all love to keep pets at our homes, especially the dogs as they are best companions who shower their unconditional love on us; also while spending time with them we can reduce our stress and anxiety up to a significant level. But before keeping dogs at our homes we have to make sure that we are fully prepared to handle the responsibilities and can offer them a clean and safe environment so that they can grow in a healthy way.
When it comes to keeping our dog clean and good looking, there are lots of products available in the market that we can choose to make them look great. Beneath are some of the best grooming buys that you can consider for your dogs and can make them cleaner and more stylish.
Shampoo & Conditioner
Rather than considering the price of the shampoo & conditioners only, extensive care should be taken for picking the qualitative product for your dogs which are smooth and easy on dog's skin. Buy those shampoos that are rich in essential oils and are made up of natural ingredients only which can prevent your dog's skin from getting dry or shedding or cracking the hairs. You will like your dog more when he smells nicely; there is variety of lavender, rosemary, juniper berry essentials oils rich luxury shampoo and conditioners that are suitable for all kinds of dogs.
Comb
Your dog equally needs a good comb as you require, so that the mats can be easily removed without troubling your dogs. You can use combs for the long-haired dogs to removes tangles, mats, loose hair, and dirt in a more easily and comfortable way. The more you comb your dog, the less hair and dander will shed inside your home; also if someone is allergic, regular combing your dog's hairs can keep all the germs and infections away from your house.
Wipes
Apart from the regular bath, combing etc., your pet requires wipes as well to avoid all kind of allergies and germs that can be hazardous for the dog's health. After all morning and evening walks, it's good to clean the dog with wipes that acts as an antibacterial agent to remove all kind of impurities. Wipes are a must have item to keep it with you all the time, they are the life saviors for cleaning your dog's poo or muddy toes, that can dirty your entire space. You can use some nice fragrance wipes which you can keep in your home, handbag, car or at any other place and can use them instantly when required.
Brush
If you have a dog with long hairs, the need of brushes is more as compared to the dogs who have short hairs. You should brush your dog on the regular basics, and develop a habit of brushing it before every wash so that excess dirt or tangles can be removed easily and you dog can enjoy a warm and a cozy bath. You can shop the best brushes at the website and use Petsmart coupon code to get the latest and comfortable bushes at the most reasonable prices. The slicker brushes are great for removing loose hair and dirt and with the available varieties in self-cleaning brushes you can save a lot of your time and efforts. These are specially designed to cut out tangled and matted hair which will in turn make your dog's fur silky and smoother.
Pet towels
Towels are required to dry your dog's body after swimming or bathing; to make it more creative you can customize it by printed your dog's name or initials on the towel to make it more attractive. You can use soft and fluffy towels to dry your dogs. You can choose from dark colors including black, brown or blue with little embroidery on it to make it more appealing, these towels are durable and can be washed easily.
Scissors
You can use scissors to trim your dog's hairs in-between the toes, sanitary regions and hair that falls in-front of the eyes between grooms. The grooming scissors for your dog are relatively easy to use and with some practice, you will be able to brush and trim your dog hairs making him happier and healthier.
Nail Clippers and Styptic Powder
Despite of what breed dog you have, trimming your dog's nails is prerequisite to give him a healthier environment. The oversized nails can be irritating for your dogs as it can get catch in carpets or curtains when your pet is playing. So, get a proper sized nail clipper that fits in your hand easily and would not be harsh on your dog's skin. Although the nails grow regularly, so you need to frequently clip your dog's nails so that they don't twist leaving your dog more uncomfortable. Also have styptic powder handy to use in case of emergencies when there is cut on your dog's body and you have to stop the bleeding. However, this is only a temporary solution; refer to the veterinary specialist for further assistance.
Dental chews
You need to keep the mouth of your dog clean by giving them a good oral health care so that they don't have bad breath. These especially made dental treats offers breath fresheners to your pets along with removing unwanted substances from the teeth. These chews and treats not only keep the teeth healthy, but also reduces the tartar and plaque buildup. In addition to dental chews that can keep their teeth clean, make sure they take the healthy fruits and veggies that is required to stay fit and healthy.
If you are the owner of a dog, then taking care of your pet is your responsibility only and when it comes to dog's grooming it not only means just cleaning only, in fact you have to take care of his health as well. By grooming your dog on the regular basis you can keep his coat and skin clean to ensure a good circulation. So, shop for the best grooming and cleaning supplies that helps in making your dog healthier and cleaner, you can explore a wide variety of products to pamper your pets at Petsmart and use petsmart coupon code to get the amazing products at the most reduced prices.