Can Your Small Bath Live Large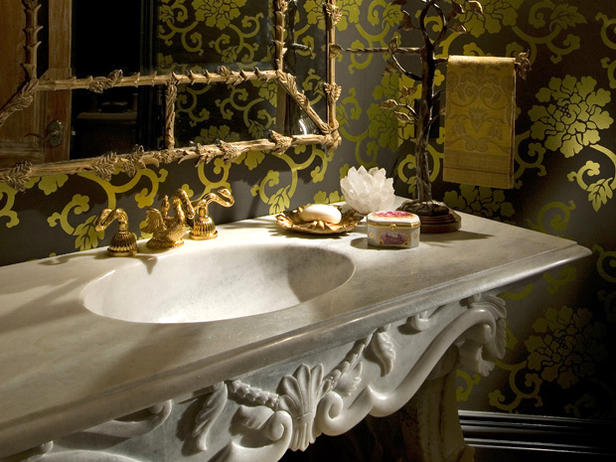 One of the most important areas of your home is your bathroom which may also serve as a dressing area for you as you get ready for work each morning.  If your bathroom is smaller than you like you can make some changes to make it seem larger than it really is.  Using just a few simple techniques and solutions can make your small bathroom live large in your morning and before-bedtime routines.  Let's look at some ways to make better use of your bathroom space.
By using a sliding glass door in your shower you give the look of space that extends deep into your shower stall.  You can select tile that has a vertical pattern to also add to the visual depth.  If you'd like to add a touch of luxury to your shower, consider installing a rain showerhead which is attractive and relaxing as well.
Use sleek lines in your bathroom's interior design.  You should use unframed mirrors, perhaps a mosaic tile and simple white fixtures throughout your bathroom.  Using vertical lines increases the appearance of height in the bathroom and light colours will give the look of a more spacious room.
Keep visual clutter out of sight. Use a bath caddy or build in a niche in the shower wall to store shampoos and soaps.  Be sure to keep all bottles, brushes, and cloths that you use in the shower out of sight; this eliminates clutter and gives your small bathroom a larger look.
Using a natural texture will add a touch of ambiance to your bathroom.  You can use textured wallpaper, add some wicker baskets to hold your towels and linens, and use rich wooden contrasts to set off your bathroom's look of elegance.  Especially if you're seeking a rustic look, vinyl wallpapers that have a look of natural tones that can be enhanced with colourful linens and other accessories.
Think outside the bathroom.  For a touch of interest, you may want to use a garden seat inside your shower for appeal and function.  You can easily lay your soaps on it and shower off your feet and legs while you recline in style.  By adding a brightly painted ladder with only three or four rungs, you can add an interesting piece to your décor that is also functional for your linens.  This is especially a nice touch in a small bathroom that needs something different on which to place flowers or towels.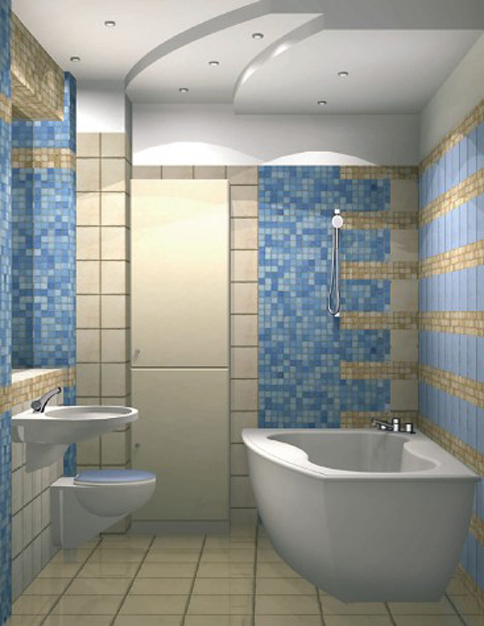 If your bathroom has a window, use the natural light as much as possible to give a touch of the outside to this room.  Being able to see trees or flowers from your bath will make the space that you have seem much larger than it really is.
The cloakroom basin that you choose can be the focal point of the entire bathroom.  By using an old desk or vintage piece of furniture that is a family heirloom you can have storage space and a basin that is both attractive and functional.
With the right touches your small bathroom can definitely live large and offer you a seemingly bigger space than the footprint indicates.  Add some of your personal touches and you'll have a pleasant dressing area for each morning. Click here for some great ideas to improve your living space today