Best 4 Accessories To Get The Most Out Of Your iPhone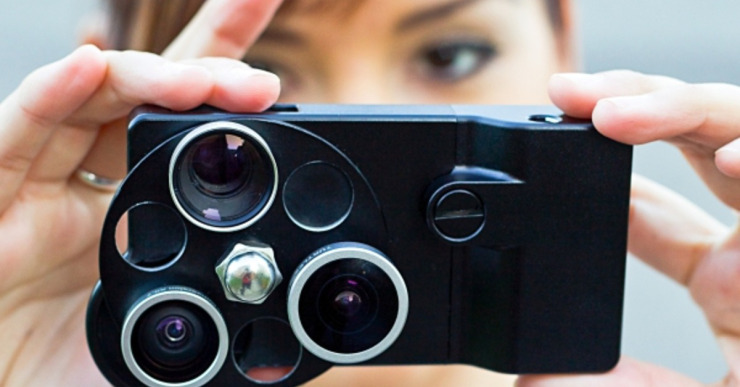 We use our phones for everything from getting directions, to occupying our time when waiting at the doctor's office, or heck, even making a call once in a while! With this list of gadgets, you can get even more out of that iPhone in your pocket. We aren't talking selfie sticks, as these widgets are definitely in a league of their own.
Battery/Protection Case
First up, we will take a look at a sleek new case that will protect your phone, as well as allow longer usage time. The PWR case by Prong features a detachable battery that fits right onto the back of the accessory so you have a charge at all times. Not only that, with this little wonder, you can charge your phone anytime, anywhere as the prongs are built right into the case. No more clunky chargers to carry around, and no more dead batteries.
Mobile Keyboard
If you find yourself using your iPhone to browse the internet or type up documents often, a Jorno folding keyboard will be right up your ally. Like a traditional keyboard but smaller, the gadget comes with a phone stand for comfortable use, and packs away nicely into it when on the go. At only seven ounces, you can take it anywhere without any bulk. This would be fantastic for those long flights, or even taking notes at your next big meeting.
Bike Mount
The GoRide bike mount is a great option for all you active cyclists out there. Much like a traditional car mount, this gizmo attaches your phone to the bike handles, ensuring your eyes never leave the trail by allowing you to adjust it to your preferred angle. Its' sleek design does not sacrifice style or safety, and ensures you are able to find those tucked away paths without having to dig for that iPhone in your pack.
iPhone Camera Lenses
For any budding photographers out there, or even those Instagram fanatics, Olloclip makes some great lenses to capture every special moment. The 4-in-1 lens is a lightweight favorite, including a fisheye lens, wide-angle lens, and two macro lenses; 10x and 15x. This tiny wonder attaches over the front or rear camera on your phone, ensuring you look your best in that next group selfie. Switching the lenses out is also a breeze, will have your phone taking professional looking photos in no time at all.
With so many accessory options out there, go ahead and make the most out of your iPhone!