Benefits Of Automating Payroll Accounting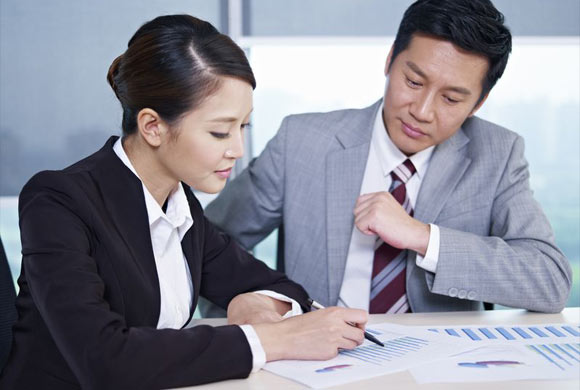 The American Payroll Association (APA) estimates that automating payroll accounting reduces payroll processing costs by as much as 80 percent, much of that from reducing errors in invoices and payslips.
A 2009 study commissioned for APA by the Hackett Group found that 90 percent of organizations now have paperless payroll distribution because of the advent of direct deposit. In addition, the study found that 58 percent of employees nationwide were taking advantage of self-service features to enter personal data into automated payroll systems.
One of the reasons businesses have been moving to automate payroll accounting is compliance with stricter financial and government regulations. Such regulations are critical to the future of payroll; however, it can make life a lot more easy for companies. If a payroll professional allows payslips to be calculated incorrectly, affecting the company's financial statements and confusing stakeholders, it may mean the company will have to pay penalties.  Automating payroll accounting, however, are more likely to be consistently performed.
When should a small business adopt an integrated online salary management system?
"As soon as you have more than 20 employees in your organization because as per current regulations regarding statutory compliance, when you have more than 20 employees, you must start filing PF, ESI, etc., returns for your employees! And having a cloud-based HR and payroll software definitely makes your life easy," said Girish Rowjee, CEO of greytHR, India's first HR & payroll software to migrate to the cloud.
Benefits of an integrated online salary management system
Payroll is a boon to employees but an area of concern for many a small business owner. On a weekly or monthly basis, business owners or their accountants personnel must look at Excel sheets, making calculations, filling out various regulatory forms, and sign cheques and forms for various taxes and payments and then often deposit those payments into various accounts. If that weren't tedious and stressful enough, there are potential legal ramifications that they must worry about if payroll is delayed or if the calculations are incorrect.
So it's no surprise that many businesses opt to use India's best payroll software to gather and aggregate payroll data. The benefits of payroll automation are that you know you're paying people accurately, you know that you're in compliance with the law in paying overtime correctly, etc.
Using India's best payroll software on the cloud offers organizations a variety of other benefits, too. It can cut down on the process of data gathering, information processing, and disbursement and reporting. Automation can cut down on printing costs, such as payslips, which with a number of solutions can be checked by employees online. It's easier to add new employees and make salary adjustments or record when an employee quits or is terminated. If tax rates or statutory compliances change, your HR and payroll software will automatically update the new information at the backend.
India's best payroll software on the cloud
A staple among small and medium businesses, greyHR offers an integrated online salary management system along with other modules, such as Core HR, Leave & Attendance modules, Employee Self Service portal and app, etc.