An Innovative and Fresh Frontier in Powertrain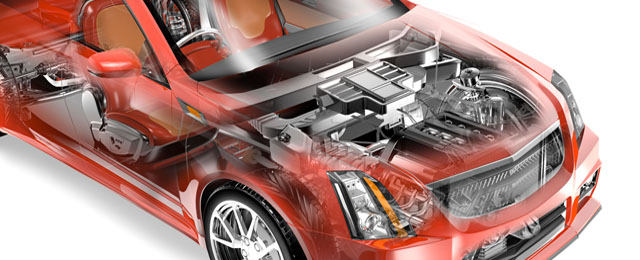 Avotronics Powertrain recently introduced their patented transmission for vehicles that promises to improve fuel economy as well as driving performance. The Aurtronic Transmission answers a very common problem by every car owner – high price of fuel and is the ultimate power saver for any type of vehicle. The patented transmission is a redesign of the current transmissions we see in automatic and manual transmission vehicles today.
The Aurtronic Transmission, intended as an upgrade from an automatic system, is designed to increase fuel economy, lower emissions, and improve vehicle performance. It can be installed in sedans, SUVs, trucks, mini and full size vans. No more expensive than a standard automatic transmission, the system was patented in 2013 and can be integrated as a retrofit. The goal, therefore, is to provide a revolutionary solution for the entire automotive industry.
Although an existing technology that promises fuel efficiency such as hybrid vehicles already exists, these vehicles are often too expensive and most times too impractical for the mainstream user. The Aurtronic is however for the mainstream user and requires minimal changes in most vehicles. Another advantage of the patented transmission design is the fact that it can be retrofitted to most types of vehicles. The transmission can be installed during the vehicle assembly line in the production phase easily because 60% of its components are already available in the market.
Aurtronic Transmission is the ultimate power saver for any type of vehicle. The redesign in transmission helps improve fuel efficiency while making sure car owners enjoy an improved performance. A better car with less fuel requirement is a dream for many car owners – and all it takes is an upgrade with Aurtronic Transmission.
Avotronics Powertrain is looking for support from the public to make this dream for every car owner a reality today. Their current Indiegogo.com campaign for funding is looking for more supporters – funds accumulated from the online campaign would make sure that Aurtronic Transmission is tested thoroughly to ensure industry compatibility and performance. The company aims to start the test phase Q2 of 2014 with an expected full launch Q4 of 2015. The crowdfunding campaign will provide the funding for the pre-production phase, in which the transmission will be tested on a dynamometer. It will then be developed for beta pre-launch and demonstrated in pilot client vehicles and pre-production full launch system reviews will be conducted. Commercialization and introduction to the automotive market will follow.
Featuring various incentives for getting involved, the project page allows those involved to invite friends, via email and social media, to contribute. Invitations can be sent directly from the "Aurtronic: Fuel Efficient Hybrid Transmission Technology for All Vehicles" page through Facebook, Twitter, or Google+. In addition, visitors can invite people to comment on their experience and the overall project.
People can give anywhere from $1 to $5,000. Gifts include ballpoint pens, screwdriver keylights, caps and polo shirts, a travel mug, a patent certificate, and a miniature 3D model of the transmission in various combinations depending on what the contributor provides Incentives also include exclusive pre-launch participation.
Launched on March 1, 2014, the Aurtronic Transmission crowdfunding campaign will run until April 2.
Company Website: www.avotronics.com
Campaign URL: http://www.indiegogo.com/projects/aurtronic-fuel-efficient-hybrid-transmission-technology-for-all-vehicles/x/5797712