5 Must Do Activities In San Diego – Fun For The Family And The Adults!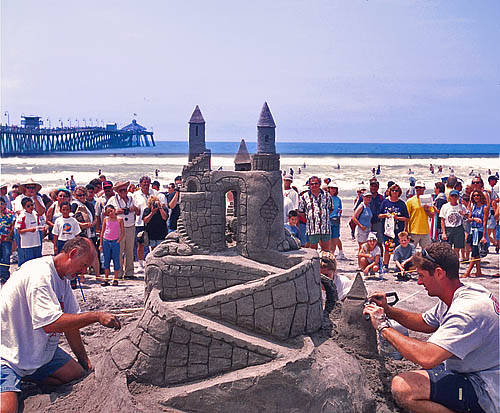 San Diego, the second largest city in California, offers a near perfect climate and a variety of activities and attractions. While the world famous beaches provide incredible views and places to relax on vacation, there are a ton of different things to do while in San Diego.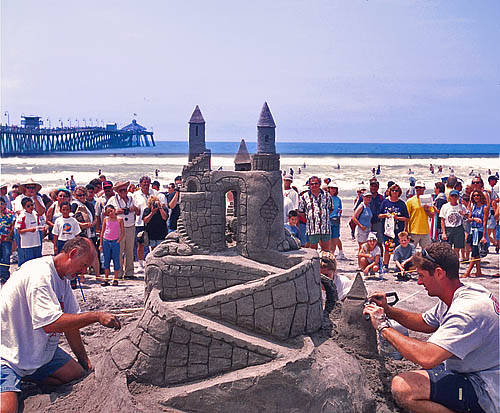 Whether you are planning a family vacation, a romantic getaway or a weekend away with friends, you won't want to miss out on these five unique and exciting activities.
Golfing
Did you know that San Diego is one of the top 50 golfing destinations in the world? Whether you are new to golf or consider yourself a pro, you won't want to miss the chance to swing clubs at one of the city's top golf courses. With over 90 to choose from, you can golf on the beach, in the mountains, even in the desert, and with options like 9 hole courses, you can make time to fit this favorite pastime into your itinerary.
Del Mar Racetrack
Even if you aren't a horse racing fanatic, you may be interested in visiting the racetrack where the infamous Seabiscuit won his first match race in 1938. Full of history and excitement, Del Mar Racetrack offers group packages to meet a variety of visitor needs, whether you want to dress up and sit in the sky box, or keep it casual and hang out on the ground level.
Balboa Park
The San Diego Zoo isn't the only attraction in Balboa Park. There are dozens of museums, performing arts venues, botanical gardens, and more. Whether you spend the day perusing the San Diego Air and Space Museum or on an educational stroll with the kids through the Children's Ethnobotany Garden, spend the evening relaxing at one of the many restaurants in Balboa Park.
The Gaslamp Quarter
San Diego's National Historic District is over 16 blocks of boutiques, restaurants, clubs and live music venues. With almost no skyscrapers, the district's architecture resembles Victorian-style development and is a favorite hangout spot for natives and tourists alike. Whether you want to explore new flavors at restaurants that features global cuisine, find the perfect outfit at one of the unique boutiques, or dance the night away at the best nightclubs in town, there is something for everyone at this hip downtown spot.
San Diego Bay
The Big Bay has much more to offer than an incredible 34 mile-long waterfront. Within seven waterfront parks, there are dozens of attractions and activities sure to make any traveler happy! Find your sea legs with sailing lessons or relax on cruise through the harbor. Make your visit educational by visiting one of several museums, or for a more hands-on learning experience, try to spot marine wildlife like seals, pelicans, even sea turtles.
These are just a few of the awesome activities that are available if you are planning a vacation to San Diego, but there are many more. The sunny beaches and perfect whether of this California town is perfect for a vacation any time of year!
The Author has been to California dozens of times and always looked forward to her favorite San Diego hotels on the beach.