5 Fun Activities To Try Out With The Family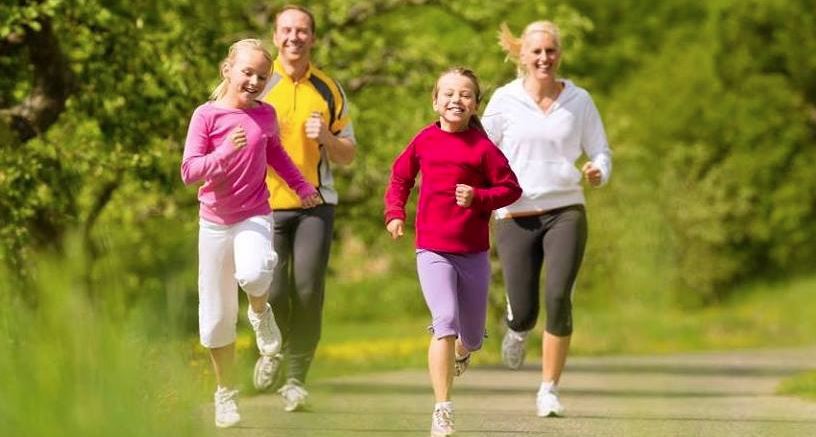 A cross between golf and Frisbee, disc golf is one of the fastest growing sports for families. There are over 4,000 free-to-play courses in the United States. The premise of the game is simple; get the disc into the basket in the fewest number of throws. It's a leisurely-paced activity that allows time to socialize. Required equipment: a disc for each player. For more advanced players, different types of discs are available.
Fun-Runs
The traditional charity 5K has taken on a new life with fun runs and walks. Fun runs such as the Color Run, Warrior Dash, and Bubble Run are becoming increasingly more popular. Test your family strength with an obstacle mud run or stroll through bubble and color walks. Either way, fun runs are a win-win; support for a charity and fun exercise for the family. Required equipment: running shoes and enrollment fee.
Tennis
Tennis, an old standby for families, is regaining popularity among the young crowd thanks to superstars Venus and Serena Williams. Tennis is a great lifelong activity than can be played from ages five to 85. Improving hand-eye coordination skills and perseverance, tennis can be played alongside children. Mixed doubles games of parent/child versus parent/child create friendly competition and teach good sportsmanship. Required equipment: tennis racquets and tennis balls. Some companies, like Tennis Outlet Center, know that renting tennis racquets for the first several games until you're sure you like the game is always a good idea. Taking time to become familiar with a new activity is important.
Geocaching
Geocaching is a particularly fun sport for children. It's a high tech treasure hunt that leaves children feeling like pirates. Using a cell phone with GPS capabilities, hunters search out hidden treasure boxes based on clues given through a geocaching app. Inside the boxes are often stamps, stickers, and small toys, as well as a logbook to sign. Required equipment: GPS-enabled phone, geocaching app, small toys and trinkets to replace treasures.
Canoeing
A day-long canoe trip down a gentle river is a great bonding experience for the family. A packed picnic lunch and canoe rental provide an inexpensive all-day excursion for the family. Children learn teamwork by attempting to maneuver a canoe down the river. It also gives children a chance to escape the world of internet devices. Canoeing also develops an appreciation for the outdoors and waterways. Required equipment: canoe, paddles, and life jackets. It's best to rent a canoe and return service through an outfitter.