10 Quick Remedies To Remove Dead Skin From Face And Body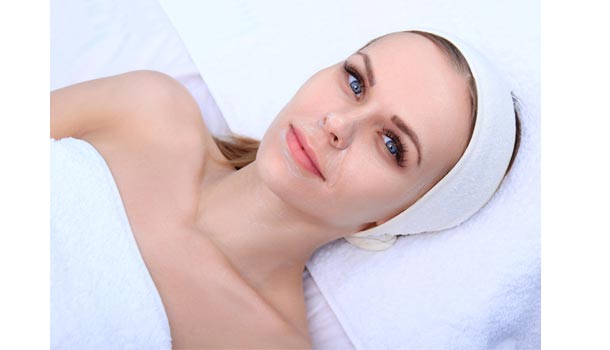 Making exfoliation as a regular part in our beauty regime is of great importance if we wish to have a flawless and glowing skin. Skin is known to be the biggest organ in the body. Every year; several people put a lot of their money in chemical products and spa because they need to appear younger and radiant. However, not majority of people can afford the spa due to the high cost. The other option is looking for some exfoliants or chemical products on the market; however, some of these products contain harmful ingredients which can cause some unwanted side effects for your beautiful skin. Here are 10 quick remedies to remove dead skin from face and body.
1. Shave Carefully
The act of Shaving most of the time can irritate your dry skin. Therefore bad shaving practices may result in peeling, and dryness of the cells in the areas you have shaved. It is very important understand how to shave your hair in the right way so as to minimize problems. Make sure to use a razor carefully and correctly over your skin without causing any scratches or damages. Remember not to put much pressure while shaving. Before shaving, it is always recommended to apply a shaving gel or any suitable skin moisturizer on the areas where you want to shave. You should avoid using shaving gels that contain alcohol. Moreover, it is good habit to wet your hair with some lukewarm water before you start shaving. By following these tips very careful they will help you in removing dead skin from face and body. Next time this is what to use to exfoliate skin. In addition always remember thatthe best moment to shave your hair is immediately after bath and this is a recommendation from the American Academy of Dermatology and it is always important to use a shaving gel or cream, and protect your skin by shaving in the direction the hair is growing.
2. Green Tea Scrub
By using Green Tea Scrub once per week is a perfect remedy on how you can remove dead skin cells from your face and body. This remedy will not only remove your dead skin but also it will make your beautiful skin healthy and enhance your skin's elasticity. This remedy is easy to use and it should be applied on a clean and clear skin so you need to wash your face and body with water and soap then pat dry with a clean piece of cloth. Apply the mask on your face and body, then after about 10 minutes, you gently scrub the mask off with wet fingers.
3. Avocado Seeds
This is another best body exfoliator which you can apply so as to exfoliate the body. The exfoliation benefits will include removal of any excess sebum, damaged skin, nourishing dry and also removing any excess impurities on the skin.
4. Steam
Steam therapy is one of the best remedy for removing dead skin on the body. When the steam comes in contact with the skin of the face the dirt pores on the skin open up and the dead cells on the skin become much easier to scrub them off. After steaming you face for about 15 minutes, then apply some scrub and leave it for about 30 minutes. Wash off the scrub with lukewarm water. Next time this is what to use to exfoliate skin.
5. Sandalwood Powder
Sandalwood powder is one of the very effective remedy in removing dead skin cells on the body and also helps in purifying skin from any impurities such as dirt, oil and sebum. You will be required to combine 2 teaspoon of sandalwood powder with one teaspoon rice powder and gram powder. You can use either rose water or milk to mix and remember to keep the consistency thick. Then apply for about 10 minutes and later wash off. Use it at least once per week.
6. Lemon
Apart from Sandalwood powder, lemon can also be used to remove dead cells on the skin. Mix the lemon with 2 teaspoon of sugar then moisten your skin first with water and then massage your face with the mixture. Lastly rinse your skin very well with water and apply your moisturizer. Therefore, this is what to use to exfoliate skin.
7. Baking Soda
Apart from being used in making cakes it also helps in removing dead skin from face and body. However it is not recommended for a sensitive or dry skin.
8. Honey
Natural honey when combined with cinnamon powder becomes the best antiseptic and also exfoliating remedy for use on your skin. Before you apply this remedy you need to wash your face with water and soap then pat dry with a clean piece of cloth.Apply the mixture for about 10 minutes then wash it off.
9. Sea Salt
Sea salt is rich in good mineral that help in removing is best dead skin from face and body.
10. Sugar
Sugar besides being used in the kitchen it also helps in removing dead skin.
Conclusion
If you need to have a flawless and glowing skin, then you should follow the above remedies. You will enjoy the benefits.